June 14, 2023 - On Saturday July 1 beginning at 9:30 am EST Rafael Osona Auctions presents a
670 lot Nantucket Estate Auction featuring modern and antique furnishings, fine art, décor, and
numerous objets; art from the estate of Stephen Weinroth, Nantucket, plus contents of
recently sold Nantucket ocean-front homes and estates.

Stephen Weinroth's vast collection of canes and walking sticks will be offered in two sessions.
The July 1st group offers 27 antique sticks in various motifs including alligator, serpents, cobra, carved hands, mythical dragons, Shar-Pei, hares, bison, grasshopper, a lady; art nouveau; cane, Russian Niello, Chicago Exposition, and Jimmy Carter's Presidential Souvenir cane to mention a few. Weinroth's maritime sticks will be sold
during Osona's Marine auction held August 6.

Numerous Fine Art offerings include Wu Jian's "Before the Dance V", Janet Rickus' and Irmgard Arvin's vegetable still lifes. Iconic, red-sailed catboat oils by Robert Stark Jr., are amongst several other Nantucket-related works of art including 6 John Austin, 3 John Lochtefeld, Mellie Cooper, 2 Mollie Dee, William Bradford, and Nantucket's Serengeti by Marla Korr.

Collectors of modernist Stephen Swift's hand-crafted furniture will not be disappointed
with Swift's exotic woods dining table and chairs, numerous bar stools, including a
pair of scarce Riley Grace stools, pencil post beds, cupboards, and modern rocking chair.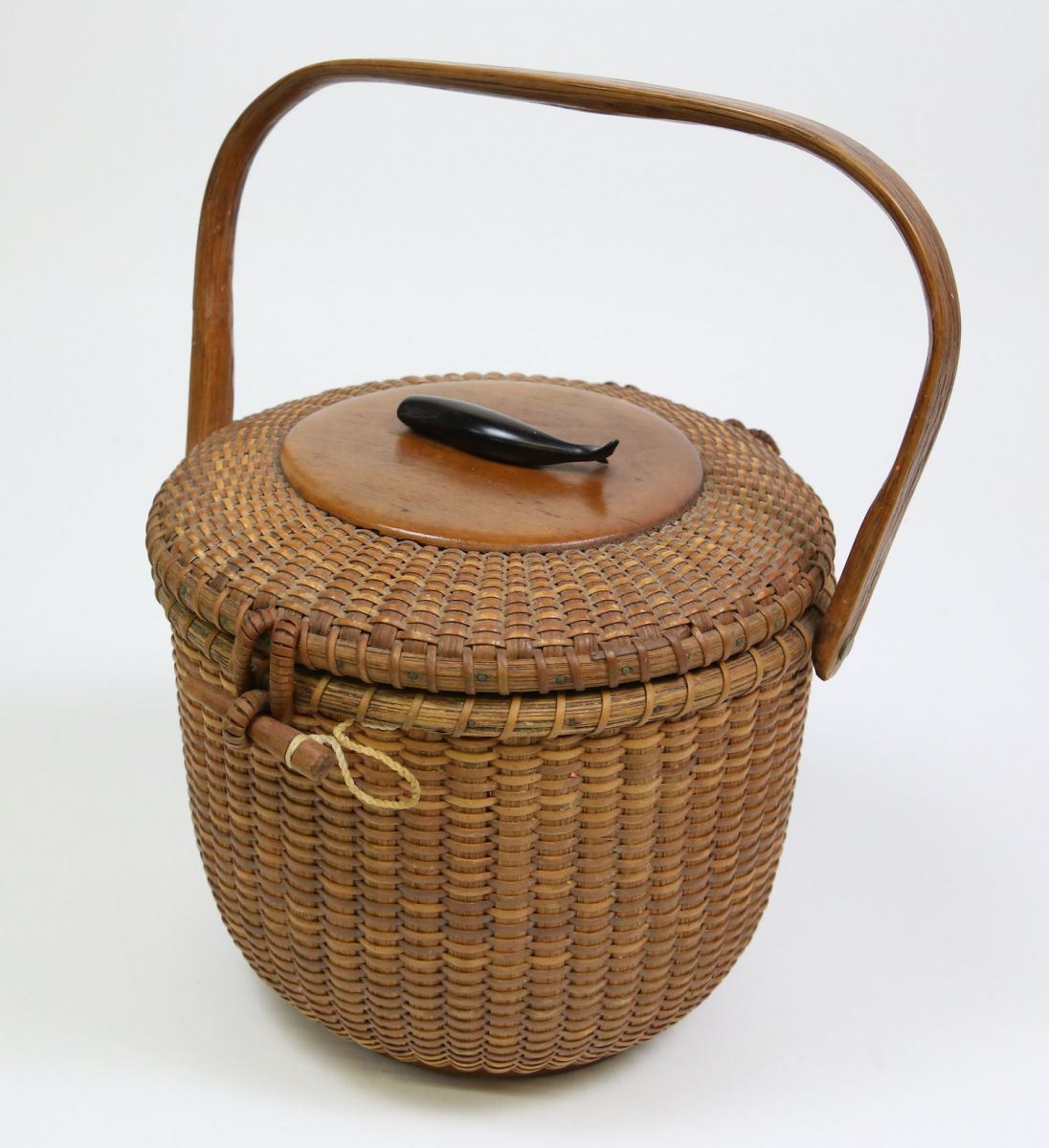 26 Nantucket basket lots featuring 3 Jose Formoso Reyes classics, 2 nests… the first
by John Kittila , the second crafted by Bill and Judy Sayle, others by Nap Plank, Donna Cifranic,
Manny Dias, Paul Willer and others.

Estate jewelry includes 18k and 14k gold miniature Nantucket basket pendants, South Sea and Tahitian pearl necklaces, assortment of Steuben glass, fireplace equipment, teak garden furniture, maritime artifacts and much more... over 670 lots!

Rafael Osona Auctions is highly regarded for consistent and exceptional offerings in Designer
furnishings, Nantucket art, artifacts, Fine Art, Nantucket Baskets, Americana, Maritime,
Scrimshaw, Decorative Arts, Estate Jewelry, Carpets and more. He is a third generation
antiquarian, a respected expert in the fields of Maritime and Nantucket collections. He is a
43-year master in the discrete sale of privately-owned antiques, fine art, and custom décor to
global patrons. Telephone, Absentee and Live Online Bidding available.

In Person LIVE PREVIEW: June 28, 29, 30 from 10am to 5pm at the American Legion Hall, 21
Washington Street, Nantucket Island, Massachusetts. Online auction begins promptly Saturday,
July 1st at 9:30am.