A tightly drawn arrow bends confidently between the limbs of the archers bow. Once released, its sharp face will surge through the southern sky, twisting stars into dust across the Milky Way galaxy.
The mighty Sagittarius constellation, represented by a centaur holding a bow and arrow, is just one of twelve mythological symbols found in the celestial sphere of the zodiac. Aligning both mythological and scientific knowledge, the ancient zodiac - or celestial wheel - has been known to capture the imaginations of skillful artisans, deep thinkers and astronomers for millennia. In the 20th century, this ethereal subject matter orbited into the hands of one of the greatest Art Deco sculptors in America - Paul Howard Manship.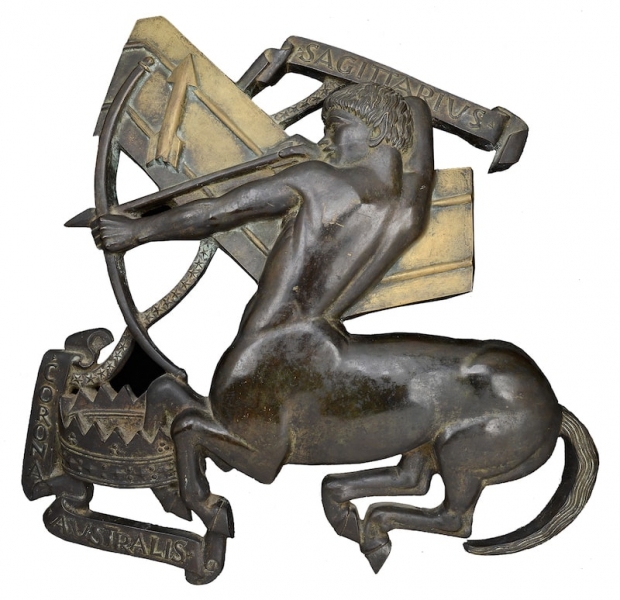 Lot 1025, Paul Howard Manship, Sagittarius From a Model of the Celestial Sphere, Bronze; Estimate $500,000 - $700,000
Known for the iconic Prometheus Fountain sculpture gliding over the ice skating rink at Rockefeller Center, as well as the Bronx Zoo and Central Park Zoo entrance gates, Paul Howard Manship, always employed a sense of spiritual gest into his works, "I like to express movement in my figures. Its a fascinating problem which Im always trying to solve," he said. "Im not especially interested in anatomy, though naturally Ive studied it. And, although I approve generally of normally correct proportions, what matters is the spirit which the artist puts into his creation—the vitality, the rhythm, the emotional effect."
Coming up on February 8th, James D. Julia Auctioneers will offer a rare, life-time bronze by Paul Howard Manship in Day 1 of their 2 Day, Winter Fine Art, Asian & Antiques Auction on Bidsquare. The model, which was gifted by Paul Howard Manship to his nephew Will Manship in 1956, depicts the Sagittarius from the Celestial Sphere memorial installed in 1939 at the Leage of Nations headquarters in Geneva, Switzerland. Created to honor the founding father of the League of Nations, President Wildrow Wilson, the Celestial Sphere has become a universal symbol of hope and peace.
Paul Howard Manship, Celestial Sphere, 1939, United Nations, Geneva
In addition to the large Swiss version, a smaller replica was fashioned in 1948 for the Aero Memorial in Aviator Park in Philadelphia to honor aviators who died in World War I. In both instances, the proportions and accuracy of the hemispheres and celestial coordinates are strikingly absolute.
Stella and William Manship with Sagittarius bronze mounted on the fireplace
The Sagittarius model (Lot 1025) measuring 18-1/2" high by 19-12" wide, has been admired in the Manship family home as a hanging mantle piece above the fireplace for nearly 60 years and is accompanied by a letter from Paul to his nephew detailing in part, "…from a model of the celestial sphere I made some years ago and repre-sent constellations for the sky – Sagittarius = the zodiacal sign = Nov 22 to Dec 21-22 with the Corona Australis = the little band of stars is the outline of the Milky Way..."
Not only is it intriguing that this work comes to auction as a direct descendent from the Manship family, with an inarguable provenance, the historical significance and rarity seems a divine constellation story in and of itself. Everything has an origin - all massive sculptures bud from preliminary studies as all stars must first collide and fuse before joining the glittering map above. Holding an estimate of $500,000 - $700,000, this auction highlight is expected to make a "Big Bang" in the realm of American art.
Click here to view James D. Julia Auctioneers, Winter Fine Art, Asian & Antiques Auction, Day 1 catalog on February 8th.
Click here to view James D. Julia Auctioneers, Winter Fine Art, Asian & Antiques Auction, Day 2 catalog on February 9th.
Dont have a Bidsquare account? Sign up here!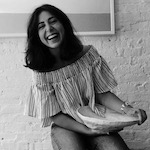 Jessica Helen Weinberg | Senior Content Editor at Bidsquare
Be in the know about upcoming auctions and exciting post-sale results by following us on Facebook and Instagram.