Man's relationship with sapphires goes back to earliest civilization. A sapphire was one of the twelve precious stones set in the Israelite High Priest's breastplate, while in ancient Greece and Rome, kings and queens wore sapphires to protect them from envy and harm.
In modern times the sapphire has maintained its place at the epicenter of the precious stones market. So much so that in 1981, when Prince Charles was looking to pop the question to the beautiful Diana Spencer, he sealed the deal with a stunning blue sapphire engagement ring.
On Tuesday, September 29, Skinner gives you the chance to feel like royalty when they offer Lot 647 of their Fine Jewelry sale. Produced by the iconic jewelry house of Cartier, this gorgeous necklace features a pendant set with a 30 karat cushion-cut sapphire, framed by full-cut diamonds, suspended from a necklace of South Sea pearls. With an estimated value of $125,000, it would surprise no one if Lot 647 ends up the top lot in the sale.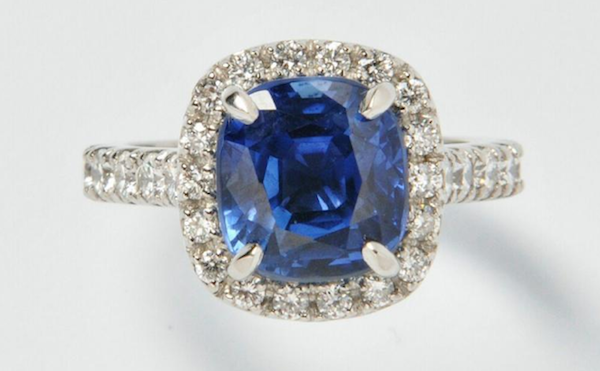 The Cartier necklace isn't bidders only chance to shop for sapphires at the sale. Lot 532 is a platinum, sapphire and diamond ring sure to please even the most discerning eye.
There's more to the sale than just sapphires though. Lot 632 is a real eye catcher, featuring a platinum ring set with an 10 karat Burmese double cabochon star ruby, flanked beautifully by an array of shield-shape diamonds.
Emeralds are always in hot demand, and one can only marvel at the intricate working of Lot 104, a large oval cabochon emerald with a flower carved into its surface.
Skinner's September Fine Jewelry auction features over 600 lots of antique and period jewelry, as well as contemporary pieces by Tiffany, Cartier, Van Cleef & Arpels and Bulgari. Look now at the full Catalog.