An artist can spend a lifetime perfecting their signature. More than a mere marking of ones name, or a way to place claim over an object, a signature is a declaration. It solidifies the completeness of ones creative thought and it's usually the last moment an artist will spend on a particular work. What a curious statement than for an artist to purposefully refrain from such an important act of accreditation. However, for Parisian jewelry designer, Suzanne Belperron, the absence of her written signature was a magnifying act that elevated her unique style - a risky yet bold act of confidence - "Mon style est ma signature," she would simply proclaim.
Photo: © Archives Olivier Baroin / Portrait of Suzanne Belperron
The upcoming sale at Fortuna Auctions, The Estate of Bo Legendre on April 25th will showcase some of most important selections of jewelry by Suzanne Belparron to come to market in recent times. Remarkably, the last time an important grouping of authenticated pieces by Suzanne Belparron came to market was the Sotheby's sale, 'Jewels from the Personal Collection of Suzanne Belperron' in Geneva, 2012. Due to her elusive signature, verifying Belparron's designs is no easy task - making the upcoming certified items at Fortuna Auctions that much more significant.
Lot 63, Suzanne Belperron, "Cambodian" Chalcedony Cuff; Estimate $100,000 - $150,000
Born in Eastern France in 1900, Belperron's innovative and rule-breaking spirit would prove well matched for the rapidly transforming century. Through the encouragement of her parents, who noticed her pensive talent for the arts, the young Belperron would study at the École des Beaux-Arts in the French city of Besançon before moving to Paris in 1919 to start her professional career.
Once in Paris, Belperron would befriend Germain Boivin, the daughter of the late jewelry designer René Boivin. Recognizing her potential, she would be invited to join the Boivin jewelry firm at Maison René Boivin at the age of 19, where her position as co-director would be swiftly granted.
Lot 61, Suzanne Belperron, Three Diamond Chalcedony Ring; Estimate $10,000 - $15,000
Thirteen years later, in 1932, Belperron would fashion a new clasp within her artistic career by linking up with the prominent gem merchant Bernard Herz. It was during this time with Herz that she would be given the full creative license to explore her interest in alternative materials, gem grades and unconventional techniques.
Lot 60, Suzanne Belperron, Chalcedony Diamond Clip; Estimate $20,000 - $30,000
One of the most exquisite details about Belperron's style is her range. Her use of top-tier, precious gems along side semi-precious gems was not, in the least, an expected move for an aspiring designer. Back in the 1920s and 30s, jewelry clients would anticipate displaying their wealth through clusters upon clusters of diamonds banded by the familiar metals of silver and gold. However, Belperron would not be swayed from experimenting - she unexpectedly placed tumbled moonstones along side ravishing rubies and more than "got away with it." Belperron borrowed aesthetics from ancient cultures such as Greece, India, Africa, Egypt and Mexico (often seen in her hammering of gold) whilst developing her own style.
Lot 62, Suzanne Belperron, Sapphire Chalcedony Ring; Estimate $12,000 - $18,000
Furthermore, her mastery of stone carving, specifically with chalcedony (a type of quartz occurring in several different forms, including onyx, agate, and jasper) became unsurpassed in versatile elegance and desirability. As a female artist, defining herself during a time when women were recently granted the right to vote, her elevated jewelry attracted an exclusive clientele that saw her pieces as empowering, wearable works of art.
Having died in 1983 at the age of 82, Belperron would have seen her transformative collection grace the collars, wrists, lobes and lapels of stars such as the Duchess of Windsor, Daisy Fellowes, Elsa Schiaparelli, Fred Astaire and Frank Sinatra. Known amongst the upper echelons of society, Suzanne Belperron's name had been kept at a steady whisper until 1987, when Sotheby's auctioned off the Duchess of Windsor's jewels containing many of Belperron's pieces.
Now, with gained recognition, it is strikingly obvious how ahead of her time Belperron was - many of her rings and bangles blur the lines between vintage and abstract contemporary forms. Her designs demand no minimum age requirement, as a young woman or a mature dame could easy desire the same item. It is this boundless quality that continues to retain Belperron's legacy as the most respected and humble jewelry designers of the 20th-century.
Click here to view all designs by Suzanne Belperron coming up in Fortuna Auctions, The Estate of Bo Legendre on April 25th.
Don't have a Bidsquare account? Sign up here!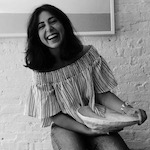 Jessica Helen Weinberg | Senior Content Editor at Bidsquare
Be in the know about upcoming auctions and exciting post-sale results by following us on Facebook and Instagram.