He only painted what he felt like painting - truly and honestly. For decades, from the 1960s through the early 2000s, a man by the name of Purvis Young could be found painting assemblies of angles, hoards of wild horses, floating versions of both, and stacked boxy buildings onto pieces of scrap wood, metal and/or completely asymmetrical cuts of paper. His squiggling curves and feverish figures rode up edges going right-ways, back-ways and down-ways; like the problems of the world he depicted, sometimes no direction is the direction being observed.
Lot 1336, Purvis Young, Untitled (Riders on Horses), Paint on canvas affixed to board; Buy Now $1,024
An African American artist, now popularly belonging to the outsider artist genre, Purvis Young knew his paintings were different from other artists. He liked it that way. Young didn't want to be bothered with classical detailing, "I paint the problems of the world." he said, "When I see a world that's safe, then I paint safe." He would set up to paint under an expressway or in a shed near a church, not terribly far from one another, in the Overtown neighborhood of Miami, Florida.
Outsider artist, Purvis Young
After being "discovered" by art collectors in the 1970s, Purvis was met with misleading rumors that targeted him as being a drug addict and an alcoholic. This was a particularly stigmatizing blow for the impoverished artist, as early fans of his work were too afraid to purchase directly from him. Although he admits to an imperfect past (having been to jail as a young man) one gets a sense of redemption when listening to him speak. Video recordings show Young reflecting on the world around him, preaching about mastering rotten behavior, and learning how to wake up and change "the things you're sick of seeing everyday." He repeated himself when reciting ideological points of view that he felt were making the world worse. He understood the hypocrisy of America and correlated the pain brought on by Capitalism and "the system" to his human experience which was deliberately expressed in his work. Through painted layers of subjects and symbols, Purvis Young was nailing down his candid thoughts, over and over again.
Lot 1039, Purvis Young, Untitled (Book with approx 125 individual drawings), Paint on paper, some assembled into book; Buy Now $3,392
Purvis Young, a man whose art had once been tossed in the bin and lost by Overtown officials, is now strongly embraced by the institutional and contemporary art scene. His work has been purchased and exhibited in museums such as The Metropolitan Museum of Art, the Smithsonian, the American Folk Art Museum, the Bass Museum, the Corcoran Gallery, and the Venice Biennale 2018. Purvis Young passed away on April 20, 2010.
Lot 152, Purvis Young, Mixed Media Assemblage Painting; Estimate $500 - $1,000
There are currently 25 works by Purvis Young coming up for auction and available to 'Buy Now' on Bidsquare. With a sliding scale of price points, some starting as low as $50, new collectors can easily add an authentic work of contemporary folk art to their home gallery.
Watch and learn more about the artist in 'Purvis Young, Contemporary Urban Painter'
___________________________________________________________________________________________
Don't have a Bidsquare account? Sign up here!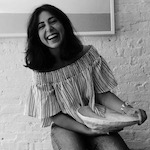 Jessica Helen Weinberg | Senior Content Editor at Bidsquare
Be in the know about upcoming auctions and exciting post-sale results by following us on Facebook and Instagram.