They say that dedicated sports fans ( the ones who scream, cry and brawl in the stands ) tend to exhibit exaggerated emotional responses because they've attached themselves, to their game of choice, religiously. They don't simply watch the game - they live vicariously through it.
I'll admit, I never quite understood this...until the 2018 Winter Olympics. Perhaps, it's because these games often depend on the sheer determination of an individual, opposed to an entire team. All I know is, I've been passionately commentating from my couch, about sports I hardly know anything about, for the past three days. How deep must one person dig to rise up and become an Olympian? The commitment, honor and sheer danger that come with participating in these games can jump-start anyone's competitive spirit!
To celebrate team U.S.A's six-medal count in PyeongChang (so far) we've selected upcoming items that salute our star-spangled athletes:
Lot 748, Nine 1972 Munich Olympic Posters; Estimate $600 - $800
Unity and remembrance is intrinsically held within the four corners of these posters. The 1972 summer games, held in Germany for the first time since the 1936 games in Berlin, which had taken place under the Nazi occupation, would become darkly overshadowed to what has become known as the Munich massacre, where eleven Israeli athletes and coaches, as well as a West German police officer lost their lives to a Palestinian terrorist.
This series of nine posters from the 1972 Summer Olympics in Munich, retain artistic value that can now be seen as virtuous symbolism surrounding human resilience and perseverance in the face of global tragedy - ringing true to what the Olympic games firmly represent.
Lot 138, Lot of Winchester Ice Skates; Estimate $250 - $400
These antiques are a far cry from the fancy footwear being worn by our bronze winning figure skating team! I wonder what kind of tricks skating sensations like Adam Rippon, Mirai Nagasu and the Shibutanis would be able to pull of with these on!
Lot 105, Rare Copper Statue of Liberty on Arrow Weathervane; Estimate $15,000 - $25,000
The windy conditions atop the PyeongChang mountains in South Korea have been so strong that numerous events have already been postponed. We've directed this patriotic, golden weathervane to blow more good luck over to our competitors!
Lot 819, Jan Mares, Optic American flag sculpture, Czech Republic, 2002; Estimate $300 - $400
The American flag will be raised six (or more) times during the medal ceremonies this year. This dizzying, 3-D design would be the perfect way to commemorate all of the toe loops, 1080s, triple axels and other ridiculous rotations being thrown down over there!
Lot 1979, Tom Greene, Brutalist hanging fixture distributed by The Feldman Co., 1960s; Estimate $500 - $700
Tracing back its roots in ancient Greece, the ceremonial Olympic flame is lit at the start of each Olympic games to represent the 'theft of fire' from the Greek god Zeus from Prometheus. This modern, Brutalist fixture was not only constructed by a hand-torched technique but it sure looks like a flame yielding vessel to me!
Lot 4, Jean Schlumberger for Tiffany & Co. 'Flame' Diamond, Gold Earrings; Estimate $5,500 - $7,000
Beyond the impressive physiques being pushed to their limits out on Olympic ice, there is an element of pageantry that should not be overlooked! These "Flame" diamond earrings from Tiffany & Co., would make the perfect, sparkling pair for the fierce females shining in the rink.
If you haven't been watching the 2018 Winter Olympics, start now! Returning champions, like Sean White, will be throwing down their best for glory and historic prowess! With new auctions added daily, we're always ripe for the pickin! Be sure to check into 'Bidsquare Picks' each week for a speedy look at our upcoming selections!
Don't have a Bidsquare account? Sign up here!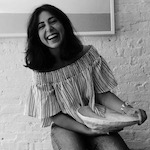 Jessica Helen Weinberg | Senior Content Editor at Bidsquare
Be in the know about upcoming auctions and exciting post-sale results by following us on Facebook and Instagram.