It's often suggested that people forget to be thankful for the "little things in life." Sometimes, those "things" are really, really little. So little, in fact, that they can fit on the tip of pen - precisely because that's exactly what we're talking about!
Image detail of Lot 69, Three Sailor Fountain Pens | Brunk Auctions
We've come a long way since our thoughts were being meticulously knocked into clay tablets.
Evidence of using sharpened writing implements with ink, such as reed pens and feather quills, date as far back as the 7th Century and can be found on ancient scriptures such as the Dead Sea Scrolls. However, the most pivotal changes to the modern methods in which we make our marks began in the 19th Century and continued onward with the invention and mass production of the beloved fountain pen.
Elegant examples of the fine craftsmanship and sought-after ease that fountain pens, and the later ballpoint pens, have to offer were recently featured in Brunk Auctions, Pens Collection, Timed Sale (03/15-03/29) presented exclusively on Bidsquare as well as Brunk Auctions, Premier Catalog Auction Day 1 on March 23rd. In an unexpected stroke of excitement, out of the combined 129 pens included between both catalogs, Bidsquare swept 81.5% of pen sales and secured over $80,000 in total winning bids!
Here are some of the luxurious writing instruments, recently sold on Bidsquare:
With leading makers such as Omas, Namiki, Stipula and Montblanc represented in both catalogs, Brunk Auctions' specialists and Bidsquare collectors scribbled down a significant streak of luck in connecting an audience particularly proud of their penmanship with a range of rare and discontinued writing instruments!
Click here to see full auction results for Brunk Auctions, Pens Collection, Timed Auction, from March 15-29th.
Click here to see full auction results for Brunk Auctions, Premier Catalog Auction Day 1, from March 23rd.
Don't have a Bidsquare account? Sign up here!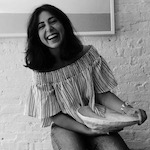 Jessica Helen Weinberg | Senior Content Editor at Bidsquare
Be in the know about upcoming auctions and exciting post-sale results by following us on Facebook and Instagram.