On The Square
Bidsquares Super Saturday
There'll be no place for hangovers at Bidsquare on Saturday, July 25, when no less than six auctions run live on the leading auction site. Kicking of at 10:00am EDT, sales from the nation's leading auction houses will be staged, offering bidders an unprecedented opportunity to find the one-of-a-kind antiques and collectables they desire, all under one roof!
Here's a look at the day's sales:
Name: The Sporting Sale
Auction House: Copley Fine Art Auctions
Start Time: 10:00am EDT
Lots: 533
Featured: Lot 28, a preening black decoy duck by A. Elmer Crowell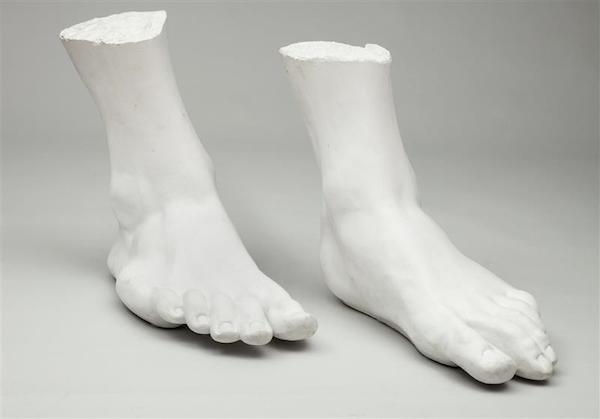 Name: 20th Century Art & Design
Auction House: Stair Galleries
Start Time: 10:00am EDT
Lots: 653
Featured: Lot 452, two large foot models of David, after Michelangelo, 20th Century
Name: American & European Decorative Art, Furniture, Silver and Asian Art
Auction House: Cowan's Auctions
Start Time: 10:00am EDT
Lots: 432
Featured: Lot 149, Gorham Mfg. Co. Martelé punch bowl and plateau
Name: Pop, Modern, Contemporary Art & Photography
Auction House: Stanford Auctioneers
Start Time: 8:00am PDT
Lots: 947
Featured: Lot 647, Seis Personnages by Wilfredo Lam
Name: Fine Art & Antique Auction
Auction House: Clars Auction Gallery
Start Time: 9:30am PDT
Lots: 1015
Featured: Lot 4505, English gold sovereigns
And that's the great thing about online auctions at Bidsquare. Out on the road, whether it's planes, trains or automobiles, you'd be forced to choose one sale and head there in person. With Bidsquare, you can have a front row seat at all six; fingers at the ready, with a capacity to bid on items in any auction you please. Strap yourself in - it should be quite a ride!