It's not everyday that the 'unreserved' gods shine down upon the auction block.
This past weekend, on February 23rd-25th, Bidsquare users jumped at the opportunity to acquire affordable goods during Rago's Unreserved Session 1, Session 2 and Session 3 sales. The sprinkle of activity coming in from the platform quickly developed into a gleeful downpour, drenching lovers of modern design in their favorite makers from Gio Pointi to Harvery Prober and Verner Panton!
Here are some of our favorite finds that were scooped up on Bidsquare:
Lot 1420, George Nelson; Howard Miller, "Spike" electric wall clock, Zeeland, MI, 1950s; Sold for $544
We had our eyes on both of the George Nelson; Howard Miller "Spike" clocks featured in Rago's catalog, and this one was handed to the Bidsquare platform right in the nick of time!
Lot 1782, Style of Sam Maloof, Sculptural rocking chair, USA, 2000s; Sold for $1,024
This contemporary rocking chair stylishly nods (back and fourth) toward the designs of American furniture maker, Sam Maloof, whose 20th-century designs can be seen in museum collections all across the country.
Lot 1919, Harvey Probber, Cabinet with two sliding doors next to four drawers, USA, 1950s; Sold for $512
We're jealous of this one! Harvey Probber, a popular designer in his heyday from the 1940s into the 1970s, has that "easy to add" quality that makes blending vintage styles with contemporary spaces a cinch.
Lot 1930, Edward Wormley; Dunbar, Lounge chair and ottoman, Berne, IN, 1960s; Sold for $576
Edward Wormley, a designer aligned with the most noteable designers of his time such as Harry Bertoia, Charles Eames, George Nelson and Eero Sarrinen sought to invent without doing away with all aspects of tradition. He said of his work, "Modernism means freedom—freedom to mix, to choose, to change, to embrace the new but to hold fast to what is good." A sentiment that ought to make for a very comfortable lounge chair!
Lot 719, Stilnovo (Attr.) Three-light ceiling fixture, Italy, 1950s; Sold for $4,480
Seen as one of the most significant entities in the landscape of Italian lighting design, Stilnovo presents their mission and aesthetics as a multifaceted brand having worked with prestigious names such as Achille and Pier Giacomo Castiglioni, Joe Colombo, Roberto Beretta and Ettore Sottsass. This attributed design from the 1950s is everything one should look for in a classic Stilnovo fixture.
Browse all of the auction results by clicking through Rago's catalogs: Unreserved, Session 1; Unreserved, Session 2; Unreserved Session 3.
Don't have a Bidsquare account? Sign up here!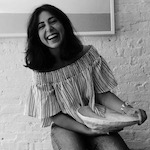 Jessica Helen Weinberg | Senior Content Editor at Bidsquare
Be in the know about upcoming auctions and exciting post-sale results by following us on Facebook and Instagram.