The delicate balance of an object holds a certain charm that was masterfully incorporated into Mid-Century Modern furniture designs. These pieces not only look visually appealing but also serve a functional purpose - one can comfortably sit in a chair or dine at a table without worrying about them tipping over. This was made possible due to the advancements in materials and manufacturing techniques in the 20th century that allowed designers to bring their creative visions to life.
Interestingly, the grandeur of these everyday objects is somewhat paradoxical, as the underlying structure is based on the simple principles of bent metal and its elasticity and torsion - a design concept that dates back to 1901 with the invention of the paperclip. This playful reference to the paperclip is evident in the design of the "paperclip" stool, where one can sit and participate in the lightheartedness of Modernist design.
1. Postmodern Chrome Paperclip Stools
2. Saarinen Tulip Style Round Dining Table & Chairs Set by Burke
This Table and Chair set features the "tulip" shape, pioneered by Eero Saarinen, of narrow upright support between wide base and top.
3. Pair of Mies van der Rohe Barcelona Chairs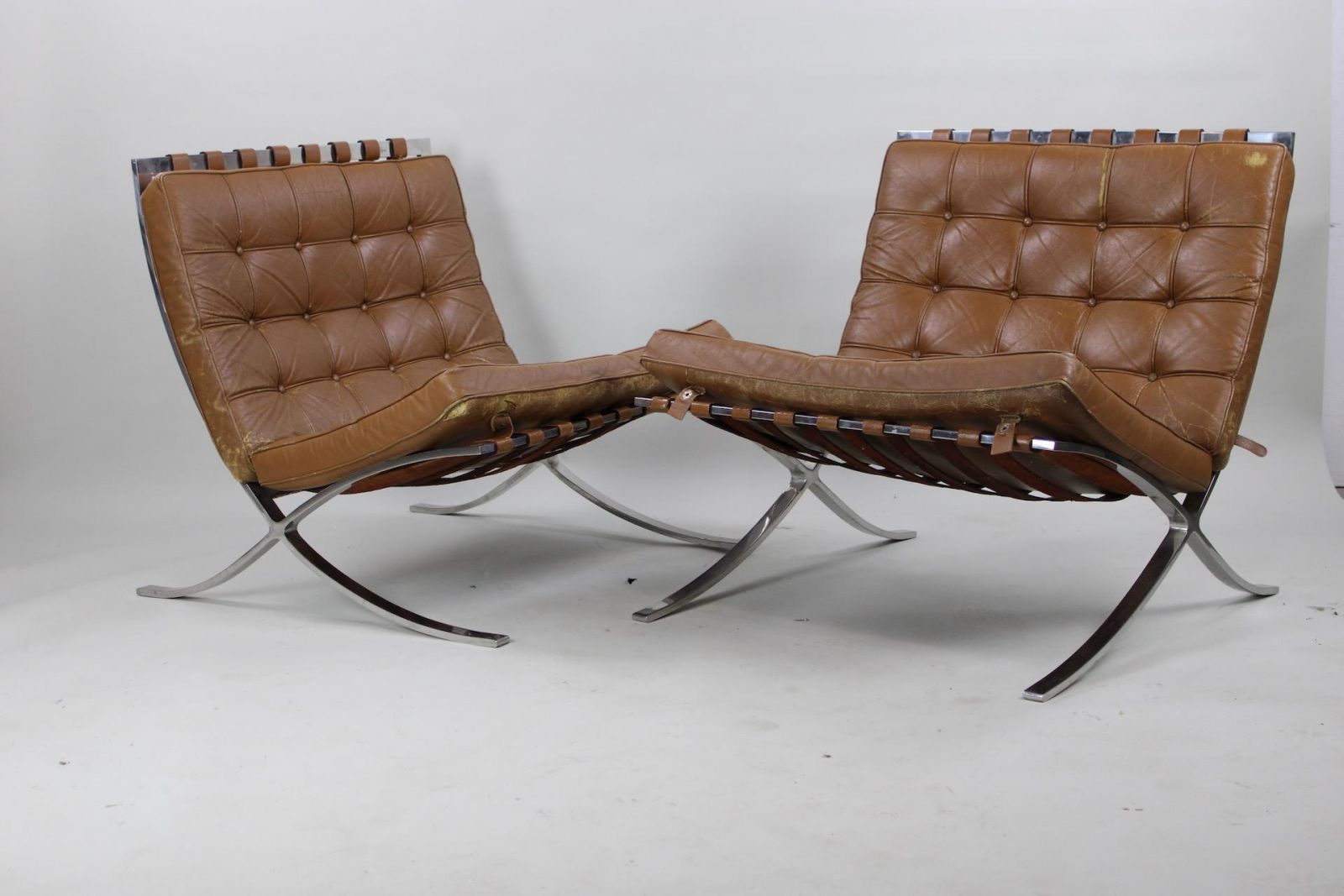 Mies van der Rohe's Barcelona chairs cantilever structure is achieved with their scissor design.
4. Contemporary Made Live Edge Organic Wood Coffee Table with Hairpin Legs
This table features the iconic "hairpin" legs of the Mid-Century style.
5. Pair of Bauhaus Mies Van Der Rohe Brno Chairs for Knoll
The curved tubular steel gives the chairs an unlikely hovering effect.
Modern sculpture often incorporates a sense of instability in its designs, showcasing the delicate balance between seemingly opposing forces. This can be seen in the works of artists such as Alexander Calder, where a small fulcrum is used to balance intricate structures, or in the stone-like sculptures of John Van Alstine, that seem to defy gravity. The interplay between furniture and sculpture, functionality and aesthetic, and form and function is what defines Modernist design, and many of its practitioners were able to masterfully bring these elements together to create works that are both beautiful and functional.
Derek Koffi-Ziter | Social Media and Content Manager at Bidsquare
Don't have a Bidsquare account? Sign up here!
Be in the know about upcoming auctions and exciting post-sale results by following us on Facebook and Instagram.