When Times Square first emerged as the preeminent American venue for blinking bulbs and neon signs in the 1920s, the theater and entertainment industry attempted to grow along side the flashy advertisements that lined 42nd street. With the Great Depression looming in the distance and nationwide Prohibition laws buzzing in booze-filled basements, the city known for expressing itself (despite what federal law decrees) was acquiring its first taste for the electric energy that continues to pulse out of New York's mid-town. Brilliant marquee signs and moving marketing - like a giant coffee cup, out of which real steam spewed, and the famous "zipper" that required 14,800 light bulbs to render news headlines - fascinated millions of spectators.
Along with the blazing lights of Broadway, New York City had another major draw to match its sky-high architecture; wailing notes, roaring trumpets and jumping piano keys that scaled their scatting sound all the way up the Times Tower. Jazz music was having a renaissance.
Lot 1794, Viktor Schreckengost, Punch Bowl, from the Jazz Bowl, Series, 1931; Estimate $12,000-$18,000
Aside from the popular shows that featured flappers and brassy bands such as The Ziegfeld Follies in Times Square, the true jive was uptown in Harlem. The Harlem Renaissance developed into New York City's black cultural mecca for literature, music, stage performance, and art. Swanky speakeasies and later developed venues such as the Cotton Club offered illegal liquor and vibrant performances from celebrated names such as Louis Armstrong, Duke Ellington, Bessie Smith, Fats Waller and Cab Calloway. On one Christmas Eve, a young artist visiting from Ohio by the name of Viktor Schreckengost stood enamored in the crowd at the Cotton Club. An aspiring jazz musician himself, Viktor delightfully absorbed the magnetism of Manhattan, without the slightest idea that the memory of his music filled night would soon be etched onto a very important punch bowl.
When Cowan's Pottery Studio in Rocky River, Ohio received a commission from a New York gallery on behalf of their client who requested something "New Yorkish," our young artist and jazz enthusiast took on the design challenge. Viktor thought of the magical evening he spent hopping around town with his friend, watching performances at Radio City Music Hall and the Cotton Club - he just knew he could capture the essence and excitement of the city.
Lot 1794, Viktor Schreckengost, Punch Bowl, from the Jazz Bowl, Series, 1931; Estimate $12,000-$18,000
Once the plaster mold was created, Viktor covered the large ceramic bowl in a black glaze to be scratched away, effectively revealing an Art Deco drawing that rhythmically depicts skyscrapers, flying shapes, lamp posts, stars, champagne and the words "Jazz" and "Follies." After the first firing, a second turquoise glaze was applied, creating a hazy glow similar to the bizarre blue light of New York at night.
When the patron received the finished design, she was very pleased with it (including its anti-prohibition motif) and decided to immediately order two more. She was certain that her husband Franklin would enjoy it as a celebratory gift for his second inauguration as governor - her name was Eleanor Roosevelt. The original "Jazz" bowls would eventually Lindy hop their way into the White House upon FDR's first presidential election in 1933. It is not at all surprising that Eleanor Roosevelt, an early pioneer of humanitarian causes and social justice, such as civil rights for African Americans, would appreciate a subject matter observing the ingenuity of Harlem's iconic jazz musicians.
Lot 1794, Viktor Schreckengost, Punch Bowl, from the Jazz Bowl, Series, 1931; Estimate $12,000-$18,000
Realizing the success of the design, the gallery ordered approximately 50 bowls to be made after Mrs. Roosevelt's carefully carved versions were completed. The Jazz Bowl series, were a similar yet less expensive design to execute, and were put into production about as quickly as the Great Depression got hold of the business. Unfortunately, Cowan's Pottery Studio closed in 1931 and their Art Deco daydream was discontinued.
Although, the "Jazz" bowl was Vickor Schreckengost's finest artistic achievement, he was also one of the most influential industrial designers of the 20th century. In fact, his mark was so large that his impact on the United States economy has been estimated at more than $200 billion, Crain's Cleveland Business reported in 2005. He designed bicycles for Sears, china for American Limoges, children's pedal toys, furniture, flastlights, lawn mowers, golf carts - honestly, you name it.
Lot 1794, Viktor Schreckengost, Punch Bowl, from the Jazz Bowl, Series, 1931; Estimate $12,000-$18,000
The significance of Schreckengost's punch bowl as a signal of the American Art Deco style and a ceramic record of New York's roaring musical and political history, has turned it into a desirable collectors item. When the bowl was first sold in the 1930s it demanded a mere $50.00, however on March 23rd, an example from the limited production Jazz Series will be offered in Brunk Auctions, Premier Auction, holding an estimate of $12,000-$18,000.
In the spirit of Cab Calloway, one of New York City's favorite Cotton Club acts, we're thinking he might have put it something like, Hi-De-Hi-De-Ho, that's one jazzy bowl!
Click here to view the full catalog for Brunk Auctions, Premier Auction coming up on March 23rd.
Don't have a Bidsquare account? Sign up here!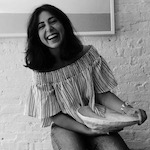 Jessica Helen Weinberg | Senior Content Editor at Bidsquare
Be in the know about upcoming auctions and exciting post-sale results by following us on Facebook and Instagram.