If you hand a cassette player to a sixteen-year-old, chances are they won't know what it is, or even how to open it - forget about flipping the tape over and holding down rewind. It's strange to imagine that this pattern of invention and obsolescence has been the true mark of technological progression for centuries. How long will it take before the next cycle of confusion begs the question 'what was this used for?' - I'm nominating the salad spinner as an amusing chin-tapper for future anthropologists.
Skinner's upcoming Clocks, Watches & Scientific Instruments sale on April 20th is latent with items of intrigue that capture our curiosity and invite wonder for even the most basic of tools. We reached out to Skinner specialist, Jay Dowling for the 'skinny' on several of their upcoming items:
Lot 189, Rare Tiffany & Co. No 2 Astronomical Master Regulator; Estimate $100,000 - $150,000
BSQ: Lot 189 is both an amazing scientific achievement and an artistic masterpiece. It seems a complex instrument to make. Exactly how rare is it? When set properly, has its mechanical accuracy stood the test of time? Would this have been made for a specific client as a commission?
JD: There are only four or five known of this form, one of which is in the collections of the Metropolitan Museum of Art. When regulated, this mechanism could, and will, keep accurate time with a tolerance within a couple seconds a day. It is not known if this type of timepiece was made on commission, or simply built to show the quality of Tiffany & Co's craftsman and horologists.
Lot 560, C.F.H. Heineman Lacquered Brass Craniometer; Estimate $4,000 - $6,000
BSQ: This item definitely has a flare for the dramatic! What exactly is a craniometer?
JD: Craniometry is measurement of the cranium, and the calipers of the craniometer were used to measure the subtle differences of a human skull in the study of physical anthropology. This is a rare and complete example by a well-known instrument maker.
Lot 678, Matthaeus Greuter Celestial Table Globe; Estimate $10,000 - $15,000
BSQ: It's always exciting to see antique globes up for auction! Simply put, what makes a globe valuable?
JD: The date, quality of the cartographer, maker and condition all place this globe in a class by itself. This is the earliest globes I have handled and very few remain in private hands.
Lot 549, Dr. Louis Auzoux Full Body Medical Teaching Model; Estimate $8,000 - $12,000
BSQ: These medical models are as creepy as they are interesting! There are several examples in this sale - what can you tell us about lot 549?
JD: Louis Auzoux was the first physician to construct such an intricate teaching tool for students, and the models helped stand-in for cadavers that were unavailable, or undesirable to use for religious reasons.
Lot 154, Lemuel Curtis Mahogany and Parcel-gilt Girandole Clock; Estimate $7,000 - $9,000
BSQ: Which item in this catalog is your favorite, even if it doesn't hold the highest of estimates?
JD: Lot 154, the Girandole Clock by Lemuel Curtis of Concord, MA is one of my favorite pieces. The flat throat reverse painted tablet indicates that it is an early example; later versions were convex. Early examples rarely come up for auction, and it is an absolute pleasure to be able to handle this piece to understand the quality of craftsmanship in Curtis clocks.
Click here to browse the full catalog for Skinner's, Clocks, Watches & Scientific Instruments sale on April 20th. Discover clocks, medical models, woodworking tools, axes, telescopes, watches, compasses and more!
Don't have a Bidsquare account? Sign up here!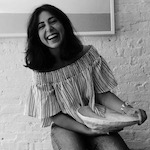 Jessica Helen Weinberg | Senior Content Editor at Bidsquare
Be in the know about upcoming auctions and exciting post-sale results by following us on Facebook and Instagram.