They came swooping in from out of nowhere.
A colony of copper-red bats, painted upon two delicate Chinese bowls, squeaked a powerful sonar signal loud enough for human ears. Described as a 'Pair of Youngzheng Style Porcelain Loving Bowls,' in Rago's Remix: Contemporary + Classic on April 7th, the pair of unassuming vessels caught the attention of several Asian art collectors who continued to trade bids until a high estimate of $1,500 turned into a $102,400 bombshell. The winning bid, placed and secured through Bidsquare, was just one of many highlights seen from the platform that day.
Lot 2194, Pair of Youngzheng Style Porcelain Loving Bowls; Sold for $102,400
Bidsquare captured over 23% of the total sales made during Rago's Remix auction - here are some of our favorite wins:
Lot 2252, Gorham Martele Silver Tea & Coffee Service; Sold for $23,040
Forging another top result, this time out of silver, was Lot 2252, a Gorham Martele Silver Tea & Coffee Service. This stunning Art Nouveau design from Gorham, one of the most respected silver manufacturers and foundries in America, polished the silver category of over 100 items to perfection.
Lot 2114, Two Arnt Arntzen Rocket Tables; Sold for $8,960
To infinity and beyond! These intergalactic tables blasted past their estimate of $1,200 - $1,600 and landed safely on our friendly, online auction planet. See how they were styled in our previous blog by Rago: (Re)Mixology: Mixing Up Décor Inspiration with Arlen Sam Brown.
Lot 2262, Whiting Sterling Silver & Enamel Punch Bowl with Ladle; Sold for $12,800
The late 19th-century was an exciting time for the American silver industry, with large manufacturers like Gorham and Tiffany innovating and producing exceptional designs. At the same time, a small yet learned company by the name of Whiting also affixed themselves onto the silver scene. Lot 2262 is a pleasant set from Whiting with European features and a delicate grape and vine motif.
Other lots of fine silver sold to Bidsquare include; Lot 2010, Lot 2266, Lot 2152, Lot 2169 and Lot 2422, amongst others.
Lot 2345, Ole Wanscher for Snedkermester A.J. Iversen Cabinet; $2,944
One of the greatest aspects about 'Remix' auctions is how, in between the early silver platters and romantic European sconces, you can still find wonderful examples of mid-century modern furnishings. This Danish, rosewood cabinet from the 1960s is a simple, classic and sturdy specimen.
Lot 4258, Eugene (Egon Vitalis) Biel, Untitled (still life), Oil on canvas; Sold for $4,800
Seen as a forgotten master, Eugene Biel's paintings lay within the same stature of many of the famous Austrian expressionist of the early 20th-century. His works have been exhibited at renowned museums such as the National Gallery of Berlin, The Victoria and Albert Museum in London, the Museo De Arte Contemporaneo in Madrid and the Belvedere in Vienna, amongst many others.
Other paintings to sell to the platform are: Lot 2218, Lot 2080, Lot 2105, Lot 2468 and Lot 2613.
Lot 2522, Hans Wegner for Getama Armchair; Sold for $3,328
Another one of our Danish treats comes from none other than Hans Wegner. This model GE240, made with teak wood from the 1960s is a calm, cool and collectible piece! Click to view other fine furnishings purchased through the Bidsquare platform: Lot 2575, Lot 2231, Lot 2557, Lot 2611, Lot 2684 and Lot 2135.
Did you miss the memo? Don't worry! Rago's Remix: Contemporary + Classic Passed Lot Sale is available to browse and buy now through April 23rd. Available exclusively only on Bidsquare.
Don't have a Bidsquare account? Sign up here!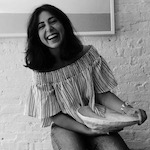 Jessica Helen Weinberg | Senior Content Editor at Bidsquare
Be in the know about upcoming auctions and exciting post-sale results by following us on Facebook and Instagram.