Out there in the distance, gigantic shapes curtain and carve around blazing orange canyons, Elks cry out for their herd and nomads track prints of their caravan in the silent white snow. Candid narratives and sweeping American landscapes tell the stories of moonlit ancestral teachings, Cheyenne warriors, cattle drives, and cowboys chasing Longhorns when the country was wild all around. The paintings, sculptures and important historical items offered in The Coeur d'Alene Art Auction have always manifested and commanded an impressive market of their own for Fine Western connoisseurship and this year's awe-inspiring highlights prove steadfast.
On July 25, 2020 The Coeur d'Alene Art Auction will present their 35th annual sale with exclusive, online bidding made available through Bidsquare. This union offers a rare advantage for registrants looking to gallop alongside the competitive sales floor. The online buyers premium remains the same as the floor, an aspect that loosens the reigns and allows online buyers to bid without hesitation. With over $325 million in sales in the last fifteen years alone, the Auction has been hailed as "The Biggest and Most Successful Auction of Western Art" by The Wall Street Journal. The catalog boasts 264 selections of unparalleled quality in Western paintings and sculpture from historical and contemporary artists such as Charles M. Russell, Henry Farny, Thomas Moran, Edward S. Curtis, Carl Rungius, and more.
Lot 134, Henry Farny (1847-1916); Nomads (1902), Oil on canvas; Estimate $1,500,000 - $2,500,000
Placed on the highest peak in the painting category is Lot 134, Henry Farny (1847-1916); Nomads (1902), Oil on canvas, a wonderfully temperate, vivid work that comes complete with an original letter dated May 3, 1902 from the artist to the original owner.
The catalog describes in detail:
The letter states in part, "I have this day shipped by express the picture 'Nomads' to your address and trust the same will arrive in good shape and be satisfactory—personally it pleases me—as one of the most sincere things I have perpetrated in this vale of tears.
"But pictures are essentially 'affaires de gout'—one man likes a color scheme, another wants a crass recitative of facts. I had Loring Andrews and one or two other people of good taste see it—and their comments were of a most agreeable nature to the self esteem of the painter. Your uncle Lars came to see it almost daily whilst it was under way. I hope some day when you are in Washington to bring President Roosevelt and Gen. Miles (not on the same day) to see it as they are both fond of my western pictures—and this one is very much the character of the country where the President had his ranch—I shall send him a photograph of it.
"Should you decide not to take the picture please advise me at once—should it on the (other) hand please you—the price is $1,500.00."
According to Peter Hassrick, "Henry Farny devoted his talents to creating images of a legend passed. This was no quick decision, for Farny did not venture west until the age of thirty-four, in 1881. That summer, stories of Sitting Bull's surrender appeared in most newspapers. Since the 1876 Battle of the Little Bighorn the Sioux chief and his small band of followers had eluded capture, rarely knowing a moment of peace yet loathing submission. Their Canadian refuge proved cold, the band was starving, and Sitting Bull's resolve weakened with tales that his daughter was being held hostage in chains. Upon surrender his poignant words must have stung many. 'I do not come in anger toward the white soldiers. I am very sad. My daughter went this road. Her I am seeking. I will fight no more. I do not love war, I never was the aggressor. I fought only to defend my women and children. Now all my people want to return to their native land. Therefore I submit.'
"That fall Farny headed west to see Sitting Bull at the Standing Rock Agency, Dakota Territory. Although the prisoner had been removed, the newcomer was intrigued by the scenery and native inhabitants which he encountered. 'The plains, the buttes, the whole country and its people,' he ardently declared, 'are fuller of material for the artist than any country in Europe.' Farny returned to Cincinnati, his home, with more than memories. He had made sketches, taken photographs, and obtained a variety of Indian accouterments.
"Neither from an ethnographic nor an illustrative vantage point did Farny choose to portray Indians. He placed them in their environment, where they were vital and important, not overwhelming and warlike, and he paid as much heed to the landscape as to the figures."
Lot 152, Edward S. Curtis (1868-1952); The North American Indian, Portfolios 1-20; and Vols. 1-20; Stickley Brothers (early 20th cen) American Oak Book Cabinet
Perhaps, the most monumental item on offer is, Lot 152, Edward S. Curtis (1868-1952); The North American Indian, Portfolios 1-20; and Vols. 1-20; Stickley Brothers (early 20th cen) American Oak Book Cabinet - if not only for its historical significance but also taking into account its triumph of documentation when originally compiled.
The catalog explains:
According to Western American art historian Dr. Larry Len Peterson, "In 1907 The New York Herald dubbed a planned photographic book series by Edward S. Curtis as the, 'Most gigantic undertaking in the making of books since the King James edition of the Bible.'
"In the summer of 1900, George Bird Grinnell invited Curtis to witness firsthand the Blackfeet Sun Dance outside Browning, Montana. 'Their humanity has been forgotten,' Grinnell said explaining the stereotypes of either virtuous savage or victim who turned to vices. Inspired, Curtis wrote, 'I don't know how many tribes there are west of the Missouri...maybe a hundred. But I want to make them live forever—in sort of history photographs.'
Signed Foreword by Theodore Roosevelt in The North American Indian by Edward S. Curtis
"At the suggestion of Theodore Roosevelt, Curtis solicited John Pierpont Morgan who promised to loan him $15,000 a year for five years. In return, Curtis would author twenty volumes of text, each illustrated with approximately seventy-five small prints and accompanied by a portfolio of thirty-five large photogravures. The first two volumes were published in 1907. Grinnell would write, 'The results which Curtis gets with his camera stirs one as one is stirred by a great painting.'
"By the end of 1924, Curtis had completed a total of fourteen volumes. The final volume of The North American Indian was printed in 1930, by which time the Morgan family had contributed almost $400,000 ($10 million in today's dollars)—one-quarter of the total cost of the entire project. In the end, it required thirty years and over 400,000 photographs by Curtis to complete his mission. Each of the twenty-volume sets contained 2,234 original photographic reproductions, 2.5 million words of enlightening anthropologic text by Curtis, and numerous transcriptions of language and music. 272 sets were eventually published.
"Curtis died on October 19, 1952 in Los Angeles—poor and unremembered. It is hard to image that there was any artist of the American West who was more dedicated than him. His hard work is still appreciated today with more books written about him by far than any other Western American photographer."
Stickley Brothers (early 20th century) American Oak Book Cabinet from the personal library of Edward S. Curtis
In addition to the volumes, this lot is accompanied by the 'American Oak Book Cabinet from the personal library of Edward S. Curtis' made by the Stickley Brothers in the early 20th century.
Bidsquare, the exclusive online bidding platform for the Coeur d'Alene Art Auction for the fifth consecutive year, is highly anticipating online participation given the current pandemic. With many serious collectors having already broken Bidsquare records, the true grit that comes with looping firm lassos around these important works of art is well practiced and with estimates tipping over the million dollar mark, you can expect a high stakes stand off.
Register to bid and browse the full catalog for Coeur d'Alene Art Auction's, Fine Western & American Art sale, coming up on July 25th, 2020.
Don't have a Bidsquare account? Sign up here!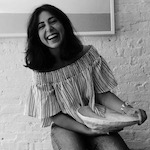 Jessica Helen Weinberg | Senior Content Editor at Bidsquare
Be in the know about upcoming auctions and exciting post-sale results by following us on Facebook and Instagram.