Sore feet and satisfied smiles were in abundance last weekend as the hammer fell on the final lot of Rago Arts and Auction Centers mammoth Estates, Fine Jewelry, Unreserved Jewelry, Coins and Currency sale. With a healthy crowd both in attendance and online, the three-day auction realized $1,806,126 in sales for the auction house and its consignors.
"We are extremely pleased with the results," said David Rago. "In particular, with the strength and geographical breadth of the online bidders. We had participation from all points of the globe – Australia, India, Spain…it speaks volumes to the efforts made by Rago & Bidsquare to globalize our business."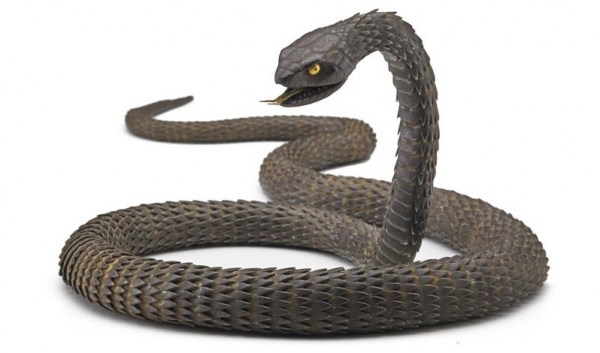 Topping the sale was Lot 1168 (above), a Japanese Myochin School Iron Articulated Snake that brought a final bid of $118,750. Sold on day three as part of the Great Estates sale, the snake is constructed of hammered plates joined inside the body, with a head with a hinged jaw and moveable tongue.
Top dollar - the 1839 $2.50 coin (left), and a 1790 Silver Manly Medal ($11,448)
Another sale of interest was Lot 400, a U.S. 1839-D Gold $2.50 coin. Topping the Coin and Currency sale at $34,945, it comes in the sought of limited numbers one would expect when the puzzling decision is made to mint a $2.50 coin.
There was a lot of buzz around (above) in the days leading up to the sale, so it was no surprise when the Tiffany Schlumberger Enameled Gold Diamond Bracelet topped the Fine Jewelry Auction. Falling to a bid of $30,720, the lime green Paillonné enameled piece holds over one hundred RBC diamonds.
For Rago, 2015 continues to shape nicely. A leading New Jersey-based auction house that generates $30 million in annual sales serving thousands of sellers and buyers both in the U.S. and internationally. Upcoming Rago auctions include the 19th/20th C. American and European Art sale, and the Post-War and Contemporary Art sale, both set down for Thursday, May 7. For full catalogues on both, head now to Bidsquare.