Before the invention of neon signs, digital marquees and blinking tubular alphabets, business owners across 18th-19th century America had to make due with straightforward materials such as tin, cast-iron, wood and paint to drive their marketing initiatives. To strike the interest of potential customers, local shops relied on imaginative branding through handmade signs and whimsical window displays. These antique signs may appear humble, compared to our technological tinsel, but in terms of ornamental charm and attention to detail, these advertisements have what it takes to exude nostalgic staying power.
Lot 14, American Cast-Iron and Tin Occulist's Sign, 19th Century; Estimate $2,000 - $4,000
On August 4th, Stair Galleries in Hudson, NY will be showcasing an eclectic Americana auction featuring items that represent the collecting traditions of American life from the 18th century to the present. The catalog will include stately portraits, Chinese Export porcelain, Tiffany and Gorham silver, designs from the Aesthetic Movement and Federal furniture, as well as a slew of quirky collectibles.
The Americana genre is as equally playful as it is robust. Proportionately rich with a mixture of supreme manufacturers and a slew of folk art curiosities, it becomes immediately apparent that a retired piece of carnival memorabilia can offer just as much decorative flare as an opulent silver tea service.
Here are just a few examples of the charismatic collectibles that are coming up for grabs on Bidsquare from Stair Galleries, Americana sale on August 4th.
Lot 14, American Cast-Iron and Tin Oculist's Sign, 19th Century; Estimate $2,000 - $4,000
Resembling a surrealist painting and/or sculpture, this cast-iron and tin oculist's sign provides a dynamic examination of how intriguing folk art advertisements can be. This particular piece was featured in a self curated show by Andy Warhol titled, 'Folk and Funk: Andy Warhol's Folk Art World' in 1977 at the American Folk Art Museum and later sold by Sotheby's, New York at the Andy Warhol Collection auction in 1988. Between the piercing gaze of the signs' wide blue eyes and its' substantial metal work, this sign would certainly deliver a unique vision to any wanting interior.
Lot 262, Painted and Carved Wood Carousel Panel; Estimate $500 - $700
The American carnival is a subject bound by stories of youthful romance, cinematic mysticism and nomadic connotations. As far as rides are concerned, nothing trumps the carousel - a looping parade of animals, ushering people of all ages around its' joyful music box. Centered by a fortune-tellers head, the panel seen above is complete with six yellow light bulbs and a pleasant frame of refinished details.
Lot 256, Victorian Style Painted Chow Form Dummy Board; Estimate $200 - $300
Although, the exact purpose of dummy boards remain unclear, these two-dimensional wooded figures of people or pets can be traced back to 17th through 19th century Europe. Known for their folk-art appeal and trompe l'oeil accuracy, the dummy boards made in America could have been used as property protection against burglars or enemy soldiers. Now appreciated for their one-of-a-kind rarity, we still don't think you would approach a dark lawn with this lion-like outline looming in the distance.
Lot 69, Large Carnival Painted Wood Dart Game Board; Estimate $500 - $700
If you're looking for an interactive item to take away from Stair's sale, don't shoot past this wooden dartboard! Painted with a baseball theme that makes calls such as 'foul' 'ball' and 'strike' - this quilted layout would look just as attractive on your wall when there isn't a game going on.
Additional highlights include; two Napoleonic Prisoner-of-War Ship Models, a Hackney Horse Gilt-Metal Weathervane, a Chippendale Style Mahogany Chest on Chest, a Kirk & Son Silver Six Piece Tea & Coffee Service and more!
Click here to browse the full Stair Galleries, Americana sale coming up on August 4th!
With new auctions added daily, we're always ripe for the pickin! Be sure to check into 'Bidsquare Picks' each week for a speedy look at our upcoming selections!
Don't have a Bidsquare account? Sign up here!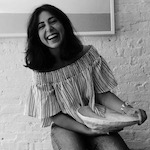 Jessica Helen Weinberg | Senior Content Editor at Bidsquare
Be in the know about upcoming auctions and exciting post-sale results by following us on Facebook and Instagram.