Playing with temperatures that reach 2000°F is a game that takes a lot of practice, especially when you're the one responsible for telling the flames what to do. Similarly, in both the ceramic and glass discipline, a great deal of success depends on the makers ability to take aim at a desired form and know exactly how much stress their creation can withstand. Though unpredictable at times, those who are able to master the fury of the flame have access to an endless gamut of fascinating outcomes.
It's no secret that ceramic and glass art is one of Bidsquare's strongest categories, and over the years we've seen our bidders turn up the heat to capture exceptional works of art.
Here are some of our favorite wins:
Lot 1094, Yoichi Ohira, Massive Nostaldia Vase, Murano, Italy, 2004; Sold for $57,600
Originally estimated $15,000 - $20,000, this large-scale vase by Japanese artist Yoichi Ohira racked up a healthy helping of bids before a victor was secured. Born and raised in Japan, but currently residing and working in Murano, Yoichi Ohira tells intricate stories through his use of texture and contrast. This shadowy palette, centered by a multi-colored window, (seen above) is a notable example of Ohira's elegant blend of Japanese aesthetics and philosophies with classic Venetian methods.
Lot 1041, Pablo Picasso, Madoura Pitcher 'Woman (Femme)', 1955, Sold for $20,480
This next artist needs no introduction. Pablo Picasso designed 633 different ceramic editions between 1947 and 1971. This pitcher, a more complicated form than the initial utilitarian objects he produced, is a highly desirable object due to its detailed portraiture and painterly elements.
Lot 2099, Paolo Venini; Venini Rare Murrine a Dama Vase, Italy, 1950s; Sold for $48,000
It doesn't take a glass connoisseur to tell how complicated this piece is. Paolo Venini's glass factory, located in Murano, largely contributed to the revival of art-glass manufacturing in the 1930s and 40s. Venini's blending of classical forms with modern variations on translucency brought his firm into the spotlight. This unique, grid patterned vase was an exciting addition to Bidsquare's repertoire during Ragos, Modern Ceramics and Glass sale last winter.
Lot 5, George Kendrick; Grueby Rare Large Vase, ca. 1900; Sold for $32,000
Some people believe that a ceramic collection is never complete without a Grueby vase. Seen as one of the most significant symbols of the American Arts & Crafts Movement, Grueby is characterized by the companies floral and vegetal shaped forms in combination with satin-matte glazes. Their particular brand of ceramics was well appreciated during the late 19th and early 20th centuries, and can be described as 'organic naturalism' - even more iconic is the cucumber green glaze as seen above. This massive piece, sold from the private collection of Dr. Martin Eidelberg, is as true to Grueby as a Grueby can get!
Want to catch up on more exciting past auciton results from Bidsquare? Read our recent blogs, Modern in March: Bidsquare's Wins at Palm Beach Modern Auctions, Bidsquare Swoops In at Rago's Remix!, Auspicious Asian Art Results from Skinner and Leslie Hindman!, Victory in Variation: Bidsquare's Top 5 at Rago! and many others!
Don't have a Bidsquare account? Sign up here!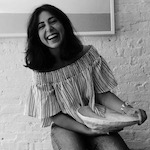 Jessica Helen Weinberg | Senior Content Editor at Bidsquare
Be in the know about upcoming auctions and exciting post-sale results by following us on Facebook and Instagram.