The first week of March ushered in a massive haul of modern designs by way of Palm Beach Modern Auctions, Modern Art & Design, Urban Culture, Jewelry sale on March 3rd, which offered over 550 desirables. Quintessential names represented the scope of 20th Century artisans and furniture makers, including Pablo Picasso, Karl Springer, Harry Bertoia, George Nakashima, Paul Evans, and Lynn Chadwick amongst many others.
The Bidsquare platform, familiar with running neck and neck with the floor and other online channels, made sure to secure a number of glamorous items that epitomize the convenience of online collecting. Here are six pieces, won on Bidsquare, that we wish would get rerouted to our front door.
Lot 79, Jean Royere, Val D'or Coffee Table, France; Sold for $15,360
This coffee table stirs up a cool and curvy mood. Designed by the French craftsman, decorator and furniture maker Jean Royere, this vintage piece topped Palm Beach Modern Auctions' highlighted sales list. Click here to see all auction results for Jean Royere from this catalog.
Lot 113, Claude Conover, Izapa Vessel/Vase, Glazed Stoneware; Sold for $5,440
Ceramic artist, Claude Conover is always an exciting artist to watch on the auction block. Working as a commercial designer for over 30 years, before embracing clay full-time, Conover's rustic forms, tattered with texture and tribal bands, attract ceramic collectors for their bold scale and neutral palette.
Lot 222, Charles & Ray Eames Rosewood Lounge Chair & Ottoman; Sold for $4,800
Who doesn't want an Eames lounge chair? Universally recognized for blending style with comfort, this Herman Miller classic was introduced in 1956 and is yet to be surpassed as an icon of modern American living. Click here to view all auction results for Charles & Ray Eames from this catalog.
Lot 130, Paul Evans, Patchwork Cube Side Table, USA, Mixed metals; Sold for $3,584
Welded and hammered to perfection; this earthtoned, patchworked side table by Paul Evan's makes for a mesmeric, metallic addition to any contemporary space. Click here to view all results for Paul Evan's from this catalog.
Lot 341, Arne Jacobsen, Egg Chair & Ottoman, Denmark; Sold for $3,328
One is instantly reminded about the sunny side of mid-century modern design when Arne Jacobsen's Egg Chair comes up for auction. This version, manufactured in 2012, was a virtually flawless find. Click here to view all results for Arne Jacobsen from this catalog.
Lot 110, George Nakashima, Wepman Table, USA; Sold for $3,840
In true Bidsquare fashion, there was at least one George Nakashima awarded to the platform! Click here to view all results for George Nakashima from this catalog.
Don't have a Bidsquare account? Sign up here!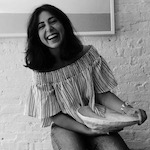 Jessica Helen Weinberg | Senior Content Editor at Bidsquare
Be in the know about upcoming auctions and exciting post-sale results by following us on Facebook and Instagram.