Buried beneath a catalog of antique clocks and scientific instruments lies a cluster of objects that has punctured an ominous hole into a seemingly innocent sale. Although, many of these things have long since been laid to rest, it only seems right that we bring them back into the light or cast a dramatic shadow upon them. October is here! It is officially time to turn up the terrifying and welcome the wicked!
On October 5th, Skinner will host their Clocks, Watches & Scientific Instruments sale including vintage wristwatches, automobiles, anatomical models, clocks, compasses and other creepy curiosities. Here are a few awfully fun ones:
Lot 388, Diminutive 19th Century Leech Jar; Estimate $800 - $1,200
Nothing is worse than having a leech loose in the house! Don't lose track of your bloodsucking buddies this season and consider this refined ceramic jar to add just the right amount of luxury to your medicine cabinet.
Lot 113, J. Oswald "Skull" Clock, Germany; Estimate $2,000 - $2,500
Can't take your eyes off the clock lately? Beware of staring at this one for too long! This carved wooden skull made by the J. Oswald Company is set with a pair of rotating eyes that will make you look a little loopy should you choose to copy its minute-to-minute movement.
Lot 387, G. Pohl Den Haag Postmortem Cased Set, Amsterdam, 19th/20th century; Estimate $400 - $600
Has your horror movie madness begun yet? Maybe this item can unhinge that jaw dropping activity for you. This antique postmortem set comes complete with several stainless steel instruments: six scalpels, scissors, mallet, two chisels, saw, and forceps, and a graduated glass cylinder, all housed in the original velvet-lined case. Any takers?
Lot 392, Papier-mâché Anatomical Model of a Uterus/Fetus; Estimate $300 - $400
Perhaps, those in the medical field won't find this papier-mâché model too strange but in the context of Halloween you'd take home the eerie decoration award! By the way, have you seen Rosemary's Baby lately?
Lot 372, Italian Death or Funeral Mask, 19th century; Estimate $150 - $250
Cast directly from the faces of the recently deceased, an Italian death mask was mainly used from the Middle Ages until the 19th century as a reference for either painters or sculptors to create portraits and busts from. Fine examples, such as this, are now valued as the objects themselves.
Lot 381, Seven Early Bloodletting Instruments; Estimate $200 - $300
Alright, one more oddity and we'll LET you go...but not too much of you at once. I would like to take a moment to thank modern-day science while we admire the horrifying tools that were once thought to help purify our blood from a myriad of viruses. No, it didn't work.
Looking for more cadaverous supplies? Find more when you least expect it by browsing the full catalog for Skinner's Clocks, Watches & Scientific Instruments sale coming up on October 5th!
Don't have a Bidsquare account? Sign up here!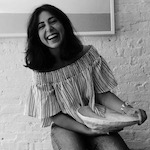 Jessica Helen Weinberg | Senior Content Editor at Bidsquare
Be in the know about upcoming auctions and exciting post-sale results by following us on Facebook and Instagram.