PHILADELPHIA, PA - Freeman's is honored to present The Alexander Hamilton Collection of John E. Herzog, a single-owner sale of Alexander Hamilton material, in an October 25 auction.
Collectors of documents of American history, particularly items related to Hamilton and the US Federalist Era, will find objects of deep significance—including rare documents, autograph letters, checks, and broadsides—from a critical and fascinating moment in American history, presented by the specialists in Freeman's Books and Manuscripts department.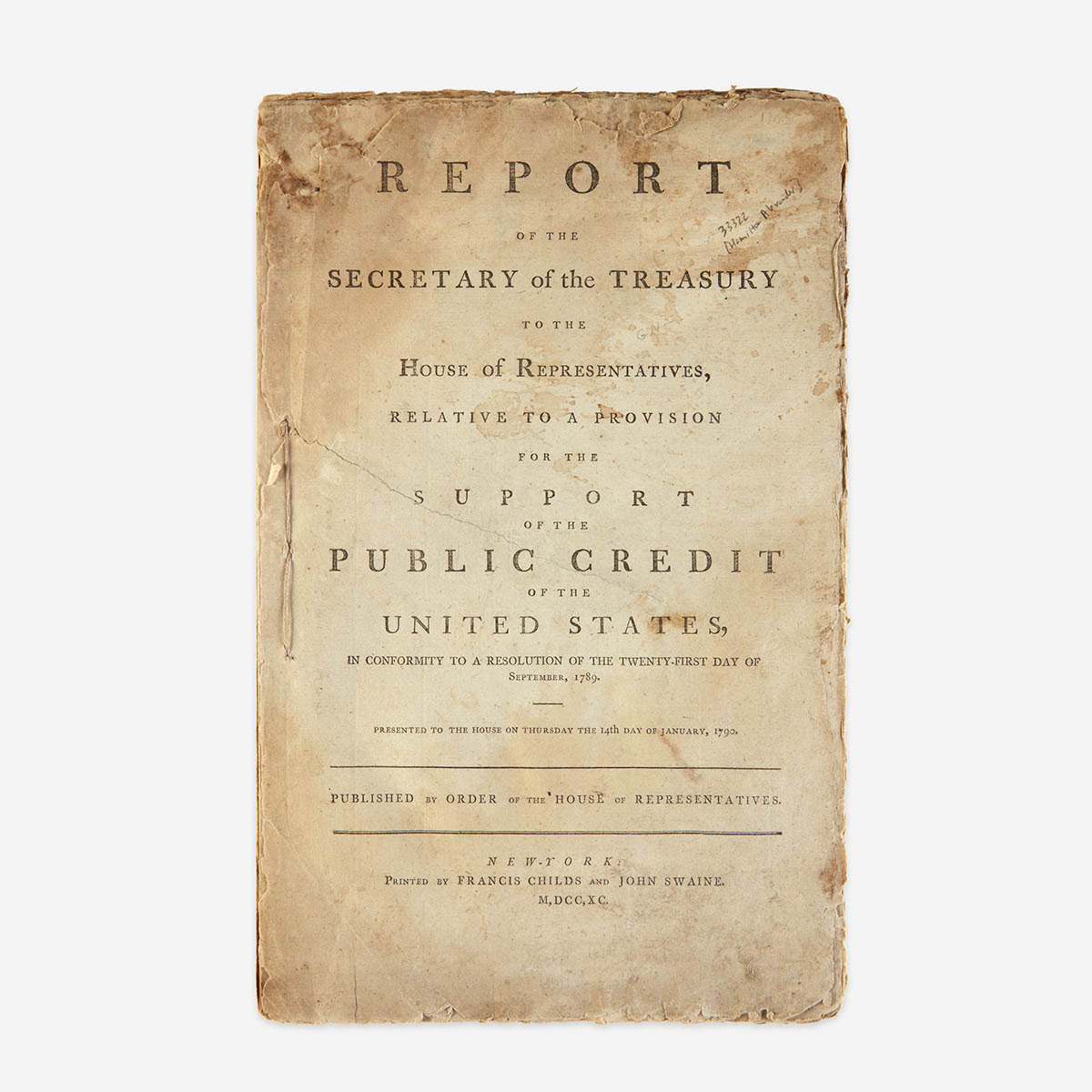 Lot 10, [Hamilton, Alexander] [Public Credit] Report of the Secretary of the Treasury to the House of Representatives, Relative to a Provision for the Support of the Public Credit of the United States...the 14th Day of January, 1790. First edition of Alexander Hamilton's fundamental report that ushered in the financial revolution in the United States. Estimate $30,000-$50,000.
The selective approximately fifty-lot auction is rooted in the extensive collecting activity of John E. Herzog, a collector of financial documents of the 18th century and the Federal period in United States history. Herzog's lifetime of experience in finance—including his founding the Museum of American Finance—sparked a deep, personal interest in Hamilton material, particularly as related to Hamilton's position as first Secretary of the Treasury and the establishment of the US financial system as we know it.
Of the items in the October 25 auction that highlight Hamilton's work in this field, there is perhaps none so important as the first printing of the 1789 Report of the Secretary of the Treasury…for the Support of the Public Credit of the United States, the landmark document of American capitalism outlining Hamilton's financial plans for the new nation (estimate: $30,000-50,000).