Cobblestone pathways rise above and divide the city street like a stubborn historical underbite. Rounded stones glisten and guide visitors through rows of Federal-Style and Victorian brick houses, all banded together on steep inclines and winding declines. Lush shrubs, falling blossoms and antique lanterns are nealty clasped like brooches - linking modern day life to a colonial past. Beacon Hill, the picturesque neighborhood overlooking Boston Common Park, uncorks nostalgia and revives centuries of rustic resilience.
Drawing on nearly 15 years of interior, lighting and furniture design experience, Marc Houston of Marc Houston Lifestyle & Interiors is guided by an emphasis of authenticity, precise craftsmanship, architectural detailing and material experimentation. Unbound by formula, period or trend, Houston employs a thoughtfully edited mix of vintage, contemporary and custom elements to conceive highly individualized, spirited environments. His work has appeared in publications such as Boston Home and Washington Home & Design.
We knocked on Marc Houston Lifestyle & Interiors door to see how he integrated high contrast black and whites with deep earth tones for a mood that mixes, "fantasy and sophistication with ease."
Marc Houston Lifestyle & Interiors, Beacon Hill Project; Living Room Design
"This project was inspired by the colonial history of the neighborhood as well as the owners passions for the global travel and outdoor adventure and request for a dramatic aesthetic. It was important that the space exudes a refined rusticity but still feel cosmopolitan and attuned to its urban locale," says Houston. "A mix of vintage, custom and contemporary furnishings was set within a neutral envelope that allows for emboldened gestures and visual textures tempered by a considered use of noble materials."
We've selected previously sold items on Bidsquare to harness Marc Houstons sense of rustic urbanity:
Lot 799, (Sty) Pierre Forsell, Pair of Table Lamps, Late 20th Century; Estimate $1,000 - $1,500
Visual textures can come from fibers or metals! We found these torched and pierces aluminum lamps previously available at Rago Auctions to begin setting the mood for this interior inspiration.
Lot 1239, Vladimir Kagan, Trisymmetric Swan Sofa, New York, 1970s; Sold for $22,500
A couch dictates how lived in your "living room" can really be. It can also anchor colors like this sleek yet welcoming example from Vladimir Kagan Designs, Inc. upholstered in a warm walnut suede - Mmm!
Lot 1103, Hand Woven Kilim Area Rug, Wool, Turkey; Sold for $186.00
Incorporating worldly travel into ones home is a great way to highlight different cultures craft mastery. You can expect beautiful palette combinations and quality in Turkish makes. This example is washed down a bit as to not conflict with the neutral vibe we are looking for.
Lot 1158, Majestic, Contemporary Fireplace, Huntington, IN, ca. 1970s; Sold for $1,625
When we say that Bidsquare provides access to rare and authentic items, this is what were talking about! This enameled steel, large scale stove pipe from the Mid 20th C. is the perfect way to elevate rustic vibes!
Lot 1563, Emil Stejnar, Pair of starburst ceiling fixtures, Austria, ca. 1950; Sold for $5,440
These aptly titled "starburst" drop ceiling fixtures shine from above! Finding vintage options in industrial materials like glass and nickel is a regular luxury on Bidsquare.
Click to browse lighting options coming up this month.
Lot 554, Gertrud Natzler, Otto Natzler, Small bowl, Los Angeles, CA, ca.1968; Sold for $2,625
There is no other human practice that reveals our intimate connection with the earth than ceramics. Finding the right pottery piece for your home is made easy when browsing our curated auction catalogs. This deep plum and the blue glaze has the matted appearance of ancient clay bodies with a sharp modern finish.
Browse the upcoming Rago Auctions, Modern Ceramics + Glass (09/24) sale for similar finds.
Lot 1133, Omar Rayo, Clandestine Games, Two Lithographs, 1966; Sold for $2,500
As seen in Houston's design, the use of black and white traces along with the room in the form of a dramatic fireplace silhouette, the ceiling and wall colors as well as a graphic table lamp. This bold, optical print speaks to that confidence and adds a hypnotic element to an otherwise free-flowing environment.
View Leslie Hindman Auctioneers, upcoming Fine Prints (09/28) sale to browse similar works on paper.
Lot 227, Finn Juhl, Rosewood Lounge Chair by Niels Vodder #NV-45, Danish; Sold for $31,720
Should your sofas be occupied with visitors, children (or pets!) you'll want to have an equally comfortable and stylish seat available! Danish design, such as this finely crafted rosewood example from Finn Juhl, is a Bidsquare regular in our early 20th century, modern design and mid-mod sales.
Read more about chair design on Bidsquare in our previous blog: Off the Seatin Path: Chair Design at Rago Auctions. Click here to browse similar upcoming selections.
With new catalogs added everyday, this Fall is going to be an exciting one! Dont have a Bidsquare account? Sign up here! Stay up to date on our auction calendar by following us on Facebook and Instagram.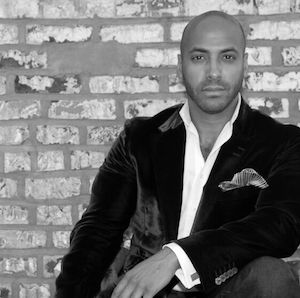 Marc Houston of Marc Houston Lifestyle & Interiors | Learn more about the designer on Instagram or Facebook