There's lighting that blends into the background of our lives, providing simple beams from above, and then there's the bold, bulb holding statements that really POP!
If you're looking for lamps and chandeliers to shine and shout what your decor is all about, than these upcoming examples will surely get you glowing.
Lot 520, Popcorn Pop Wall Sconce/Lamp; Estimate $300-$500
We're not buttering you up, we promise! This popcorn wall sconce has a starting bid of only $75. Plus, it can freshen up any room no matter what your taste is!
Like the look of this lamp? Browse similar designs from Fornasetti here.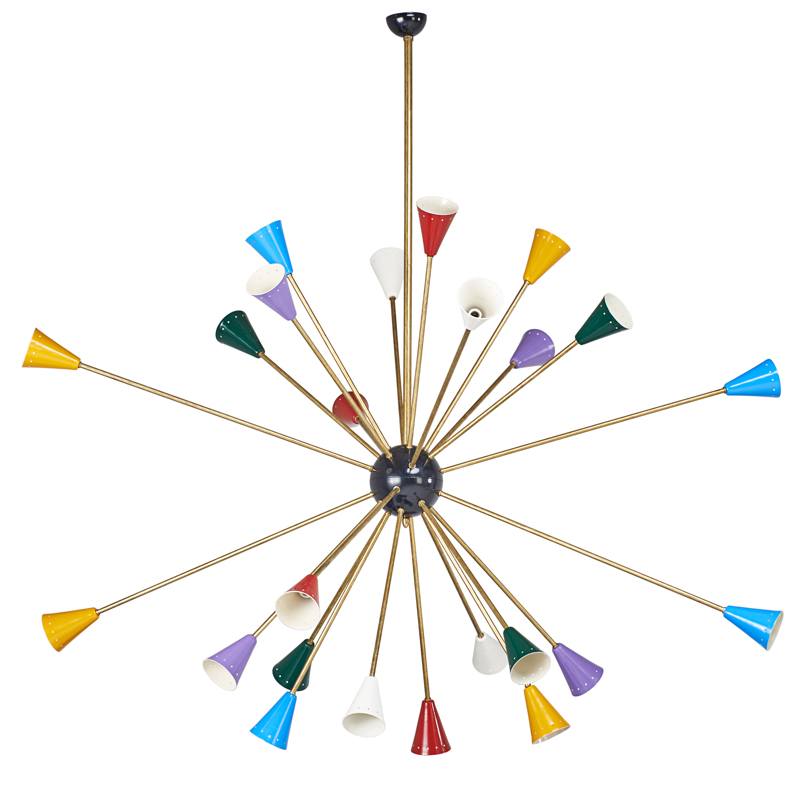 Lot 831, Stilnovo (Attr.) Large twenty-four light sputnik chandelier, Italy, ca. 1950s; Estimate $1,500-$2,500
Earth to lighting lovers - this large, illumination device, aptly named 'sputnik,' after the similarly designed satellite launched by the Soviet Union in 1957, is going to orbit the auction block!
Click here to browse all upcoming designs by Stilnovo coming up on Bidsquare.
Lot 214, Giacomo Benevelli, Two 'Roto' lights, c. 1970; Estimate $9,000-$12,000
During the late 1960s and early 70s, Giacomo Benevelli, an Italian sculptor belonging to the Milanese Abstractionism School, designed the 'Roto' light (seen here). These two fixtures are masculine, modern and wonderfully Milanese!
Really wanting some Italian radiance? Click here for more.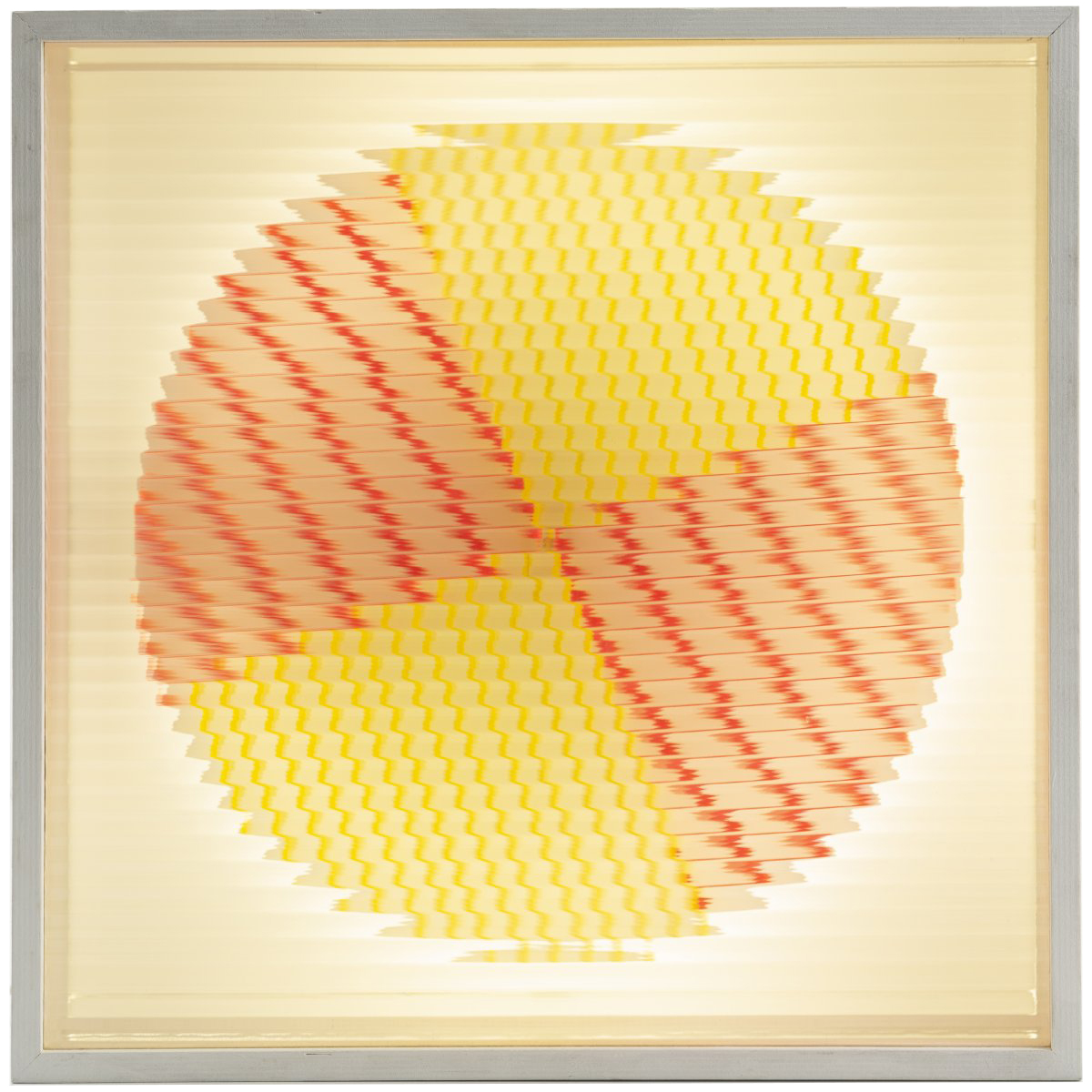 Lot 438, Hirschmeier, Werner, Kinetic Light, c. 2007; Estimate $1,500-$2250
This 'Kinetic Light' brings a while new meaning to turning on the light - it literally turns like a dial, displaying changing pattern in ripples of retro colors.
Lot 841, Sandro Bertossa; Halo, "Multiple Reflection" hanging lamp, Italy, 1960s; Estimate $400-$600
Going for geometric? This hanging Italian lamp from the 1960s is busy being basic and cool all at once.
Browse all upcoming lighting in Ragos 2-Day, Unreserved sales on February 23-24th. In unreserved auctions, the high bid, whatever it might be, wins the day!
We've shown you the light, now it's your turn to flip some switches.With new auctions added daily, we're always ripe for the pickin! Be sure to check into 'Bidsquare Picks' each week for a speedy look at our upcoming selections.
Don't have a Bidsquare account? Sign up here!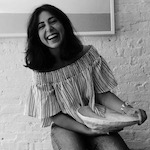 Jessica Helen Weinberg | Senior Content Editor at Bidsquare
Be in the know about upcoming auctions and exciting post-sale results by following us on Facebook and Instagram.