There are the things we buy ourselves during the year that give us a little jolt of excitement - we casually add life's luxuries to our closets, foyers and kitchen cabinets with glee. However, nothing quite compares to the objects we desire during the holidays. It's not just that gifts are a tiny-bit (or a lot-a-bit) more lavish, but they hold the memories attached to our seasonal festivities and render back to a specific sentiment. Holiday gifts, given or received, have a way of capturing who we were and what was happening during that special time of year.
So, whether you are eagerly waiting for your turkey to come out of the oven, or if you're already comatose from a cranberry sauce overload, you can enjoy the leisurely activity of clicking and scrolling through our auctions in search of your next glorious gift! For those of you who are cooking, just be sure to set a kitchen timer so you don't burn anything while you're browsing...
1. Hermés Scarves
Lot 2630, Hermès Cashmere Silk "Cavalcadour" Scarf; Estimate $400-$600
Forget about all that taping and folding paper around boxes business - wrap yourself up in silk! There are currently over 150 styles of Hermès scarves on Bidsquare ranging from classic equestrian motifs to kaleidoscopic fantasies. With starting bids as low as $75, you can score a group of groovy designs for your friends and family (okay...and one for yourself too).
Click here to preview all of our upcoming Hermès scarves.
2. Fine Timepieces
Lot 1013, Patek Philippe Nautilus Ref. 3800/1J in 18K Gold with Diamond Bezel; Estimate $25,000 - $40,000
There are an abundance of beautiful faces on Bidsquare this season - watch faces that is! Our auction catalogs offer an exciting collection of vintage and contemporary timepieces from the most respected watch houses and dealers in the world, including Rolex, Patek Philippe, Omega and Cartier. Be sure to register for our sales early so you can be right on time when they go live!
Click here to view all of our upcoming Fine Timepieces.
3. Sculptures and Fine Art
Lot 77, Jeff Koons, Ballon Rabbit, Monkey, Swan Sculpture, Set of 3; Estimate $40,000 - $60,000
Already have a family dog? We bet you don't own a rabbit, monkey, or swan! For those of you with an eye for the arts, don't forget to browse our upcoming Fine Art auctions including impressive pieces by artists such as Jeff Koons, Pablo Picasso, Joan Miro, Keith Haring, Purvis Young, Karel Appel, and many others.
4. Fashion and Couture
Lot 210, An Hermès Olive Green Togo 35cm Birkin; Estimate $9,000 - $11,000
Behold, the Birkin. Choose arm candy that satisfies your sweet tooth! Bidsquare has a symphony of designs, in a variety of joyful colors, from makers such as Hermès, Bottega Veneta, Chanel, Lambertson, and Louis Vuitton.
Click here to browse all of our upcoming Fashion and Couture.
5. Fine Jewelry
Lot 2392, Seaman Schepps, Multi-gem & Diamond "Garden" Bracelet; Estimate $20,000 - $30,000
It might be winter in the Northern Hemisphere, but there's a garden of gems popping up across Bidsquare's live auction landscape. Stunning designs by makers such as Seaman Schepps, Tiffany & Co, Kieselstein, David Webb, Cartier and many others are available for the taking!
Click here to browse all upcoming Fine Jewelry.
We got you started, now go on and start hunting for the holidays!
Don't have a Bidsquare account? Sign up here!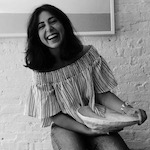 Jessica Helen Weinberg | Senior Content Editor at Bidsquare
Be in the know about upcoming auctions and exciting post-sale results by following us on Facebook and Instagram.