For the second year in a row, Bidsquare is pleased to virtually present the Smithsonian Craft Show, an event steeped in excellence - showcasing America's finest craftspeople across multiple disciplines: Ceramics, Glass, Mixed Media and Paper, Decorative Fiber and Basketry, Jewelry, Wearable Art, Furniture, Leather and Metal, and Wood. The event, typically an in-person affair, has attracted enthusiastic patrons for over 30 years. Through the dedication of the Smithsonian Women's Committee, a core group of volunteer advocates who help fundraise for research grants and specialty programs to benefit the Smithsonian, the craft show continues to connect highly-skilled artisans with a devoted audience.
This year, the Artist Shops feature 98 individuals who highlight all of the triumphs and expressive kudos that contemporary craft has to offer. The Smithsonian Craft Show is available to 'Buy Now' exclusively via Bidsquare from October 23-31, 2021.
There are oodles of compelling items to discover - so, let us help you get clicking!
Lot 1, Jacob Johnson, Near-white Bowl with Abstract Green Design
Ceramics
Indicative of the medium, there are many directions you can choose when browsing through this years ceramic arts - you can take dramatic swoops when visiting Jennifer McCurdy's meticulously carved sculptures, loop into zen-like positions when in Sandra Byers' shop, or enter the realm of functional tablewares with makers: Dubhe Carreño of This Quiet Dust Ceramics, Teresa Chang Ceramics, and Samantha Briege. Want to slide somewhere in-between the two worlds? Enjoy Jacob Johnson's 'wiggle neck' vases and groovy green patterned bowls.
Lot 202, Kristy Kun, Float into Being
Decorative Fiber and Basketry
For fiber artist Kristy Kun, her handmade felt sculpture titled, Float into Being, demonstrates the direct relationships that Smithsonian caliber makers have with their work - she explains of her technique, "With the creation of a new material that seamlessly transforms into a third dimension, [the piece is] capturing the rhythmic underwater life of the textiles as they float and undulate within my hands." These textiles are felted as a single piece, with ribs of wool bonded together through the lightest of fabrics. The finishing touch is sculpting the works into their final form.
Born of a more mathematical mastery are hanging textiles, woven with Navajo Churro wool from the Chama Valley by Dayna Fisk-Williams as well as hand-dyed silks found in Chie Hitcher's shop and woven baskets from Jill Heir and Kari Looning.

Lot 1, Large Ume Pendant Lamp from Jorgelina Lopez of La Loupe Design
Furniture
Lifting the art of hand-folded origami to new heights is Jorgelina Lopez of La Loupe Design. Her modern pendant and table lamps omit calming vibes and as they are described, "The linen lampshade provides a bright, yet soft warm ambient light, showing the unique geometric design and the beautiful texture of the linen fabric." Want something custom? Simply inquire for your very own folded fixture.
Admirers of carpentry will find a range of furnishings in Maple, Cherry, Walnut and Zebrawood at the Thomas William Furniture shop - such as a Shaker inspired 'Curio Cupboard' and a 'Maple Display Case' with Craftsman style accents. Dream-like mirrors from Monfredo/McCormick, framed in 22kt gold with illustrative egg tempera painted fishes, trees and landscapes offer royal sensibilities for those looking to elevate their reflection.
Glass
Lot 43, "Kente" (banded pair) by Joshua Bernahum
The talent is clear to see in the glass department! Eye-catching pieces are on display when touring Joshua Bernahum's catalog ranging in scale from 'handheld basket' pieces to taller banded works such as 'Kente' - a pair inspired by traditional west African fabrics. Bright wonders by artist John Geci focus on the colorful strength of the transparent medium, "I envision my pieces as quiet assistants - subtly enhancing the environments they are placed in." says Geci.
Don't forget to take a trip to Josh Simpson Contemporary Glass for other-dimensional aesthetics and balance on the edges of Pavel Novak Glass' cubes for an infinitely interesting viewing experience.
Jewelry
Lot 127, 1-RL-1M, Biba Schutz
Representing the largest genre of makers is the Smithsonian's curated group of 27 Jewelry designers. Wrap all manner of styles around your wrists from understated, precious metal pieces by Namu Cho and Reiko Ishiyama to expandable paper bracelets, made of recycled museum catalogs, by Francesca Vitali. Structural brooches made of oxidized silver and topaz from Bongsang Cho seemingly climb off the screen in a dynamic approach to wearable sculpture. For everyday use, check out Biba Schutz' catalog filled with poetic yet approachable pieces that can be easily dressed up or down.
Leather and Metal
Lot 23, Appetizer Serving Tongs, Erica Moody
It's about time we mention the holidays! Keep friends and family in mind when buzzing around this years Smithsonain Craft Show. Thank a 'hostess with the mostess' by bringing them 'Appetizer Serving Tongs' or an absolutely fabulous 'Lamina Cheese Cleaver' made by Erica Moody to show your appreciation for their party-throwing abilities.
Similarly, gift a high-end 'Oyster knife' from MSK Knife, "designed not to flinch at a million oysters and counting" along with a 'Sterling Silver Creamer' from Sara Thompson to your favorite foodie.
Mixed Media and Paper
Lot 317221, Nicario Jimenez, The Musical Instrument Maker's Workshop - Day of the Dead
We are pleased to usher you toward a skeletal world where you can find craft within craft. Retablos are a sophisticated method of folk art in the form of portable boxes. The boxes, filled with brightly colored figurines arranged into intricate narrative scenes, were carried through the mountains by Spanish priests as portable religious shrines in the 16th - 19th centuries. They were later adapted by indigenous people to include their own deities and mythologies. Artist Nicario Jimenez sculpts his poignant scenes from a doughy mixture of boiled potato and gypsum powder while using only a small piece of wood resembling an enlarged toothpick as a sculpting tool. In this scene titled, The Musical Instrument Maker's Workshop - Day of the Dead, skeletons build and play the native musical instruments needed for all kinds of popular fiestas.
View the equally detailed yet paper-thin works by Lucrezia Bieler as well as paper-paintings by award winning artist Jiyoung Chung as you journey through this section of works.
Wearable Art
Lot 103, Flora Obscura by Alison Kelly, Quilted Wrap Kimono Jacket: Aqua, Indigo, Marigold
Is it safe to assume that everyone wants (at least) one kimono jacket in their wardrobe? Luckily, Flora Obscura by Alison Kelly has several very comfortable looking options available for purchase!
Turn up the volume at Karen Morris Millinery where you can find the ideal accessory to orbit your hairstyle if you've got an English wedding or cocktail event to attend. Bright fur felt designs such as 'Planet', 'Lightening' and 'Vega' ought to turn some heads.
Wood
Lot 201, Gordon Browning, Sabicu 1
As we round out the end of our guide, what better craft to conclude our tour with besides wood? Lathe-turned to be exact! The impressive vessels by artist Gordon Browning are all created using a lathe - handshaped and one of a kind. Be sure to shop wooden bowls from Mike Snegg, Phil Gautreau Wood Design, Diana Friend Bowls, and Martha Collins - as well as giftable salt and pepper mills from Detlev Hundsdoerfer and other unique designs from this years Smithsonian Craft Show.
We'd like to ingrain the importance of this event by reminding you that through supporting these artisans you are also benefiting the Smithsonian Women's Committee and their mission to fundraise for research grants and specialty programs to benefit the Smithsonian.
Don't waste another minute! There's still much to see and scores of artists to discover. It's your turn to explore the unparalleled abundance that is the 2021 Smithsonian Craft Show. Shop the event exclusively through Bidsquare from October 23-31, 2021.
Don't have a Bidsquare account? Sign up here!
Be in the know about upcoming auctions and exciting post-sale results by following us on Facebook and Instagram.
______________________________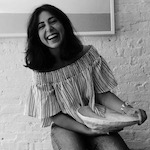 Jessica Helen Weinberg | Senior Content Editor at Bidsquare