Technically speaking, a case can be made that early seventeenth century American's were the first to conventionally recycle. That's right! American makers during the colonial era were determined to be resourceful and through the use of a unique alloy they started striking a path of their own.
Pewter, consisting of an approximate mix of 90% tin and other metals such as copper, antimony, bismuth and sometimes traces of silver, is a highly moldable, soft metal that can be dated as far back as Ancient Rome and Egypt. The earliest example of pewter was discovered in a tomb, c. 1450 BC and is documented to have been forged along side the Bronze Age in the Near East. The formula for pewter varies with time period, having at one point, been made with lead - all versions have a long history of both utilitarian and decorative uses. In Europe, regulation of the material by the Worshipful Company of Pewterers began as early as the fifteenth century. English pewter was made in a range of grades: "fine" "trifle" and "lay" - combinations which included differing degrees of copper, lead and bismuth which altered its cost, workability, durability, and finish. Starting in the early seventeenth century, England began importing a great deal of pewter to the American colonies in the form of goods. Since the American colonies had no natural tin supplies of their own, much of the colonial pewterers made repairs of broken pieces by smelting and recasting English pewter - this is where recycling and rarity come into play.
The scarcity of pewter in the colonies was purposeful, as England wanted to remain the master importer of the material. This is precisely the reason why antique American pewter is not only exceedingly rare but also has the most value for collectors. Specifically, pre-Revolutionary War items are considered amongst the most desirable. Pewter was present in Jamestown, Virginia by 1610 and although few American, seventeenth century examples exist, the exciting excavation of Jamestown revealed a 1675 handle of a spoon signed with the name Joseph Copeland who worked in Jamestown and Chuckatuck from 1675-1691. The spoon, known as the Copeland spoon, is now on display at the Jamestown Museum and has been replicated for purchase.
Lot 64, Pewter Sugar Bowl by John Will, American
Due to its affordable durability, pewter was ideal for almost all household objects; tankards, plates, spoons coffeepots, creamers, sugar bowls, goblets, etc. The soft alloy, which has a low melting point of around 425 degrees Fahrenheit, can be either cast in a mold or hammered from a flat sheet and shaped accordingly. Later versions of pewter was referred to as Britannia, which would become increasingly popular in the nineteenth century as it took to a higher polish and closely resembled silver.
Bette & Melvyn Wolf of Wolf Pewter
Joining the Bidsquare platform in their debut, Buy Now Auction, The Finest 18th & 19th Century Pewter, is Bette & Melvyn Wolf of Wolf Pewter. The Wolf's have been collecting since the 1960's, a passion which has guided them to exhibit and trade the finest quality pewter for the past 45 years. Their book, 'An American Pewter Collection: The Collection of Dr. Melvyn & Bette Wolf' is a documentation of the largest and most comprehensive collection of American pewter ever assembled.⁠ Featured in their current catalog is lot 64, a Pewter Sugar Bowl Attributed to John Will and is the only one that Wolf Pewter has ever offered for sale. When it comes to identifying master pewterers, John Will certainly stands out. New Yorker, John Will and his two sons William and Henry are all celebrated pewterers. William Will, who worked in Philadelphia, is considered the "Paul Revere" of pewter.
Lot 35, Pewter Cream Pitcher by Richard Pitt, English
Another fine example of pewter is Lot 35, a Pewter Cream Pitcher by Richard Pitt, which is entirely original and marked on the outside bottom by the maker who worked between 1725-1785, "It doesn't get any better" says Bette Wolf, "It was probably made for the American trade. The feet are delicate and graceful - it's simply a 10."
So, what is it that makes American pewter more valuable than English pewter? Bette Wolf explains, "The main ingredient in pewter is tin. American pewterers had to get it all the way from Cornwall in England. However, the English put a heavy tax on tin so it was actually cheaper to buy the finished product from England rather than a brand new piece fabricated here. America's pewterers accepted worn pewter plates to be later melted down and reused - the buyer was given a 30% discount on a new piece. Some American pewterers waited at the docks for the arrival of new pewter so they could copy the latest design for themselves. Today, the American copy of an English form is much more valuable in our country than the English piece. If we compare the size of America to England before the Revolutionary War, America was smaller so, the percentage of our needs were therefore smaller. That is another reason why American pewter is much scarcer than English pewter."
When it comes to caring for your antique pewter pieces, Bette suggests buying it in the condition that you like. Although durable, and less prone to tarnishing than silver, antique pewter should only be cleaned by a professional as it can easily deteriorate if the products are too harsh. It also has the tendency to disintegrate or become covered with a scale like corrosion in the wrong atmosphere. According to John W. Poole in his article, The Care of Pewter via The Magazine Antiques, one should remember, "The first principle of conservation is: keep pewter both warm and dry; but at any rate, do not allow it to become simultaneously cold and damp." Most importantly, don't place your lovely new pewter pieces near an oven or open flame as they can very likely melt into a puddle!
Lot 13, 12" Pewter Dish by Frederick Bassett
Pewter offers a delightful spectrum of finishes, ranging from deep, matte grey to bright, light sheens. The material can provide a lovely texture to one's home, and, if you are browsing Wolf Pewter's current catalog, a marvelous bit of history as well - Bette shares, "Did you know that pewter plates were very utilitarian? They replaced the wooden dishes and were multi-functional. You ate off them and put them on a plate rack by the fireplace so they could reflect the light, giving the room more illumination. They were valuable enough to be included in wills."
Register to bid and browse Wolf Pewter's, Buy Now Auction, catalog The Finest 18th & 19th Century Pewter, available now through July 31st, 6:00pm EDT.
Don't have a Bidsquare account? Sign up here!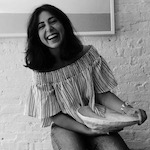 Jessica Helen Weinberg | Senior Content Editor at Bidsquare
Be in the know about upcoming auctions and exciting post-sale results by following us on Facebook and Instagram.